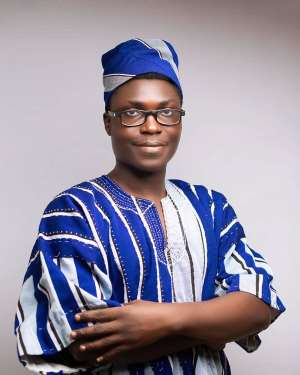 If you cannot put it on your CV, do not put it on your social media wall.
These days, the first thing people do when you mention your name to them is to quickly check your social media profiles.
That is why just after mentioning your name to someone, the next thing you see is a friend request notification on Facebook, a 'hi' on Whatsapp, or a follow on IG, and TikTok.
Forget the CV you have prepared and printed in your hand, social media has become the new order of CV.
When you attend an interview and some of the panel members are head-bent in their phones, most likely they are going through your social media profiles.
I've sat on several recruitment panels so at least I can speak for myself. I do it almost always. Conversely, some of my old posts have been retrieved and interrogated during interviews too.
See, what happened to Bongo Ideas on GhOne TV some time ago, where his old twits were retrieved and used against him, happens in Offices every day. He only became famous because it was media-related.
Trust me, people get rejected daily at great opportunities. Only that, it happens in the Boardroom so you don't get to hear.
The point is, be watchful about the things you post, the messages you defend or oppose, the pictures you (dis)like, and your general conduct on social media.
The principle is: that if you can't put it on your CV, don't put it on social media.
While being meticulous about the things you'll post from henceforth, go back and audit your previous posts too.
Go back and delete some of your old posts, especially if the events have changed. Why keep a post permanent when the events, ideas, or situations you wrote about have evolved?
For instance, 5 years ago, your MTN SIM messed up so you insulted MTN on your wall, it is past now. Go and delete it.
You once insulted America, but today you want to travel there. Go and delete that insult first.
Also, begin to post more positive things about yourself and the things you do. Project yourself on your wall. Market yourself and your potential. Comparatively, doing that is better than arguing with random people.
By this, let me remind you that I am Counsellor Daniel, a professional counselor licensed by the Ghana Psychology Council to practice. I also research education, so call me an educationist. I moderate and speak at conferences, seminars, corporate meetings, weddings, TV & radio programs, etc.