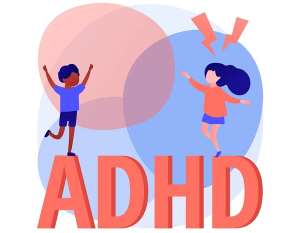 The term "ADHD" is bandied about a lot in modern culture, but too many people don't understand the deep roots that this disorder has in our society. Attention Deficit Hyperactivity Disorder, or ADHD as it is popularly known, is a prevalent neurodevelopmental disorder affecting millions of children and adults worldwide. South Africa experiences a substantial impact with recent statistics revealing that approximately 1 in 20 children in South Africa have ADHD, alongside an estimated 1 million adults.
While conversations regarding this disorder have been on the rise, one crucial aspect overlooked too often is the challenges faced by families that care for children with ADHD.
According to Justine Lacy from Profmed, caring for a child with ADHD is a journey that comes with its own set of trials. Parents, caregivers, and educators often find themselves grappling with the multifaceted aspects of this condition, which can significantly affect the child's daily life and overall wellbeing.
"Children with ADHD may exhibit symptoms such as a short attention span, difficulty concentrating, impulsivity, and hyperactivity. These symptoms not only impact their academic performance but also affect their social interactions, behaviour, and emotional health," Lacy says.
She says parents are tasked with supporting their child's needs while navigating the complexities of ADHD, including:
Stigmatisation and misunderstanding: ADHD symptoms are sometimes misinterpreted as mere misbehaviour or lack of discipline. This misperception can lead to stigma and misunderstanding, causing parents to feel isolated and unsupported.
Academic struggles: Children with ADHD may find it challenging to focus in a classroom setting, leading to academic difficulties. This can be distressing for parents who want the best for their child's education and future prospects.
Emotional toll: Witnessing their child's struggles with impulsivity and emotional regulation can be emotionally taxing for parents. Managing mood swings and meltdowns can be particularly draining.
Daily routine disruptions: Parents often deal with the unpredictability and impulsiveness accompanying ADHD. Simple tasks like getting ready for school or completing homework can become monumental challenges.
Coordination of care: An effective treatment plan for ADHD often involves multiple stakeholders, including teachers, healthcare professionals, and caregivers. Coordinating information and efforts among this team can be overwhelming for parents.
For Lacy, parents of children with additional needs often feel overwhelmed and like they can't put a foot wrong. They need support, respect, and empowerment to feel more relaxed and confident in their role as the only constant for their child.
However, Lacy says while caring for a child with ADHD may be challenging, there are tools and support structures out there that can help parents. She points to a specific tool that has taken to technology to help caregivers overcome the abovementioned challenges of raising a child with ADHD.
Created by Pharma Dynamics and Augmental Technologies, Tracto aims to empower parents, caregivers, and the broader care team of children with ADHD to collaboratively manage the condition.
Karla Pretorius from Tracto says, "Tracto provides an array of features to streamline the care journey, such as medication management, symptom monitoring, digital assessments and care history."
Through Professional Provident Society (PPS), a close association of Profmed, Lacy says Profmed is in talks with the Tracto team in an effort to offer this service to scheme members.
"Caring for a child with ADHD requires dedication, understanding, and flexibility. We have to adopt tools like this to help our members embrace the needs of their loved ones. Thanks to apps like Tracto, families can create an environment of support for their child's development. We can't let manageable disorders get away from us, so we are happy to offer all the support we can.," Karla Pretorius says.