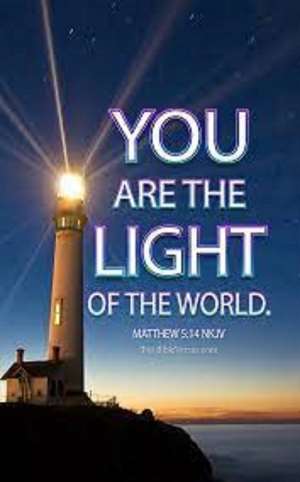 I. SON OF MAN grace be unto you, WATCH OUT for the time will come when they will not endure sound doctrine. Not only are men in our time not enduring sound doctrine, but some men are also following fake news, and others delight in spreading false news. Even Some Pastors in the pulpit have become, Actors, Magicians, Politicians, and not Men of God preaching the sound Word of God. Lock the door of your heart against false doctrines and messages. Protect your eyes from what is projected on screens and block your ears from blasphemous and deceitful words. WATCH OUT IN ALL THINGS
II. DAUGHTER OF ZION this generation is after their own lusts and has heap for themselves, teachers teaching falsehood to satisfy their itching ears for sweet talks and they have turned away their ears from the truth, and have become lovers of fables. This generation is breeding lazy believers, with shallow roots in the Word of God. Watch out as a church and stop competing with social models. We yearn for more 'fake' news and are ready to hear and share any other news apart from the GOOD NEWS. Let us stand out as the salt of this world to transform it. Let us provide the light to this dark world. WHERE IS YOUR TREASURE AS A CHURCH, AS A PASTOR, AS A BELIEVER, AND AS A CHURCH MEMBER?
III. BELOVED SISTER, AND DEAR BROTHER watch thou in all things. Be alert and don't be persuaded by the desires of this world which is passing away dramatically and at a fast rate. BE VIGILANT IN ALL THINGS, search the scriptures. Seek ye the Lord while HE may be found, and CALL YE UPON HIM WHILE HE IS NEAR. Endure afflictions for the sake of Christ. Let us not allow temporal hardship to divert us from the cause of the Gospel. Preach the word. Be instance in season and out of season. DO THE WORK OF AN EVANGELIST AND MAKE FULL PROOF OF THY MINISTRY.
IV. DEARLY BELOVED Paul lamented 'Demas hath forsaken me, having loved this present world, and is departed'. At the time when Paul needed a true friend, Demas left him for worldly enjoyment, have you forsaken Christ for the world? Whom have you forsaken? What do you love most? Have you forsaken your quiet time for the love of the worldly news bulletin? Have you forsaken your first love? Where is your treasure? WATCH OUT AGAINST PRAISE SINGERS, this is the DIVINE GRACE FOOD TO NOURISH THE SOUL offered through the Authority and Power of Christ Jesus and serve to you through God's Vessel Francis Ameyibor, Yes! WATCH THOU IN ALL THINGS FOR THE DAYS ARE INDEED EVIL.
V. 2023 MY DIVINE YEAR TO PURSUE, CAPTURE, AND TAKE POSSESSION - I will guard my ways, that I may not sin with my tongue; and I will guard my mouth as with a muzzle while the wicked are in my presence.
PRAYER: LORD! help us to watch our tongue at all times, and lock the door to our heart against deceitful messages through Jesus Christ's name we pray amen!
REF: II Timothy 4:3-5
Psalm 39:1
WHATSAPP CONTACT: +233277438688
GOD'S VESSEL GLOBAL FOUNDATION
-CDA Consult II Contributor