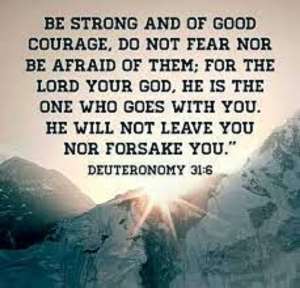 I. DAUGHTER OF ZION, grace be multiple unto you and your household. As we have set foot in the land of 2023, let's take a moment to reflect and then pursue what is right, capture what is needful, and take possession of our godly heritage this year. What is your value? What is the value of your partner? What is the value of your spouse? What value are you placing on yourself in 2023? Is your value based on monetary considerations or non-monetary ones? Is your analysis based on worldly principles or Godly values? IN 2023 YOUR VALUE WILL DETERMINE YOUR LEVEL OF INFLUENCE AND INVOLVEMENT.
II. SON OF MAN, in 2023 you shall be the salt of the earth, the salt of your family, the salt of your company, and your nation; watch out against things that would influence you to lose your flavour. Men would work out strategies this year in an attempt to make you lose your value, throw you out, and trample upon you. Beloved at all times remember that your value determines your power. Don't allow men of this world to place their value tag on you. Set your own worth in the Lord wherever you find yourself this year. Let your output speak louder than your mouth. SALT DOES NOT SHOW OFF ON THE TABLE OF NOBILITY BUT MAKES A MAJOR CONTRIBUTION TOWARD TASTE AND PRESERVATION.
III. MY DEAR FRIEND this year, God has set you as the light of the world, you are to illuminate that dark path and restore hope, you are the sunshine in the cloudy weather and the brightness to bring smiles to the faces of people around the world. Fellow labourers of the Most High God, a city that is set on a hill cannot be hidden. This year, anyone who attempts to put your lamp under a basket would not succeed for the Holy Ghost fire would burn it. Your lamp has been lit with the Holy Ghost fire to give light to all who are in the house. This year no darkness or powers of any earthly kingdom can withstand the light of God working through you. AND THE LIGHT SHINES IN THE DARKNESS, AND THE DARKNESS DID NOT COMPREHEND IT.
IV. MY BELOVED IN THE LORD, but Saul kept increasing in strength and confounding the Jews who lived in Damascus by proving that this Jesus is the Christ. This year, you shall increase in strength and power to face the world, fear not, step out daily with the power of God to overcome, and stand for Christ Jesus. Allow the Holy Spirit to use you to confound the world. Let your mouth be a speaker for the Lord to use daily to encourage and uplift souls. This is DIVINE PROPHETIC DECLARATION sent forth through the Authority and Power of Christ Jesus and serve the Brethren through God's Vessel Francis Ameyibor, Yes! Be strong and of good courage, do not fear nor be afraid of them; for the LORD your God, He is the One who goes with you. He will not leave you nor forsake you."
V. 2023 MY DIVINE YEAR TO PURSUE, CAPTURE, AND TAKE POSSESSION - And David inquired at the LORD, saying, Shall I pursue after this troop? shall I overtake them? And he answered him, Pursue: for thou shalt surely overtake them and without fail recover all.
PRAYER: The LORD make His face shine upon you, And be gracious to you; The LORD lift up His countenance upon you And give you peace through Christ Jesus name I pray-AMEN!
REF: Matthew 5:13-15
John 1:5
Acts 9:22
Deuteronomy 31:6
Numbers 6:25&26
WHATSAPP CONTACT: +233277438688
GOD'S VESSEL GLOBAL FOUNDATION