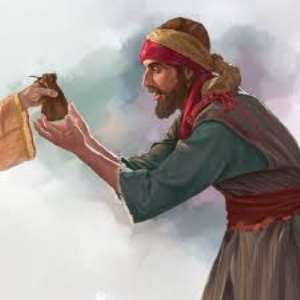 I. BELOVED IN THE LORD may the grace of God which makes one rich without adding any sorrow be your portion. May the Lord uplift and enlighten your spirit to understand His purpose and plans for your life. And may you begin to appreciate the roles of Mr. and Mrs. JUDAS ISCARIOT in your life. For the Lord knows THE HEART OF BROTHER JUDAS ISCARIOT, the Lord knows the intent of SISTER JUDAS ISCARIOT but allowed them to be part of your friends for the fulfillment of His word in your life. THANK YOU MY FRIEND JUDAS ISCARIOT.
II. PRECIOUS FRIEND thank all the JUDAS ISCARIOTs of your life. Then Satan entered Judas Iscariot being one of the disciples. And he went his way and communed with the chief priests and captains, how he might betray Jesus Christ unto them. And they were glad and covenanted to give him money. And he promised and sought an opportunity to betray Jesus Christ unto them in the absence of the multitude. Thank you, Lord, for people who are scheming against me, for through their betrayals I received my salvation. GLORY BE TO GOD FOR MY SALVATION.
III. MY BELOVED SISTER, do you not know that the Son of man goeth as it is written of him: but woe unto that man by whom the Son of man is betrayed! it had been good for that man if he had not been born. O JUDAS ISCARIOT the LORD of Lords has turn your betrayal into a blessing for that CHILD OF GOD. Thank you for allowing Satan to enter into you but God turned it into a good benefit for me.
IV. MY DEAR BROTHER be careful whom YOU DEAL with for when Judas, which had betrayed Jesus, saw that he was condemned, repented himself, and brought again the thirty pieces of silver to the chief priests and elders, saying, I have sinned in that I have betrayed the innocent blood. And they said, WHAT IS THAT TO US? see thou to that. And he cast down the pieces of silver in the temple, and departed, AND WENT AND HANGED HIMSELF, poor JUDAS ISCARIOT, this is DIVINE MANNA offered through the Authority and Power of Christ Jesus and serve to you by God's Vessel Francis Ameyibor, Yes! WHAT IS THAT TO US?
V. 2022 MY EMPOWERED SEASON TO DETHRONE AND ENTHRONED - Season to cling to the old rugged cross and exchange it someday for a crown.
PRAYER: LORD enlightens our spirit to understand your ways and your thoughts concerning our lives. LORD on thee do we put my trust in, let us not be ashamed least our enemies triumph over us. At least my enemies will ask where is the SOLID ROCK in whom I trusted. LORD for thy name sake and the TESTIMONY of the SOLID ROCK do it once again, give me memorable testimonies through Christ Jesus name I pray Amen
REF: Luke 22:3-6
Matthew 26:24; & 27:3-6
WHATSAPP CONTACT: +233277438688
#GOD'S VESSEL GLOBAL FOUNDATION