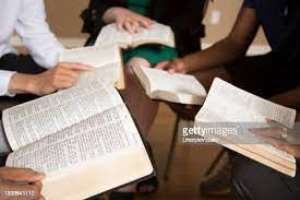 I. SON OF MAN, indeed today God is assuring you that "My grace is sufficient for you". All that you need to overcome is the grace of God, so tap into that anointing. You have STRUGGLED on your own for years, but today as a servant of the Most High God I bring good news to you, use the keys of grace to open that door. Remove the grave clothes and put on that grace clothes and there shall be a turnaround. TAKE AWAY SELF EFFORTS AND INVITE GRACE INTO YOUR COMPANY AND THERE SHALL BE PRODUCTIVITY.
II. DAUGHTER OF ZION, God has been looking for opportunities to honour His name through your weaknesses. Acknowledge your weakness today and cry to God for power to overcome it. Recognize that the power that comes from above is all that you need to withstand earthly powers fighting against you. Do not be ignorant of your weaknesses and the power of Christ Jesus to deliver you. THEREFORE, I WILL CONFESS ALL THE MORE GLADLY OF MY WEAKNESSES, SO THAT THE POWER OF CHRIST MAY REST UPON ME.
III. COURAGE SISTER, through the power of Christ Jesus I PROPHETICALLY declare unto thee that no one shall suffer miscarriage or be barren in your land. God has ordered including you, to invoke the WORD of God into your life. Speak out and evict that spirit of miscarriage. Pray for the sustainability of that seed. Pray for the growth of that seed. Pray against the spirit of infertility in your relationship, in your marriage, in your company, and in your ministry. YOU WILL GIVE BIRTH TO HEALTHY CHILDREN, AND EVERYONE WILL LIVE A LONG LIFE.
IV. COURAGE BROTHER, you shall give birth to productive companies and they shall grow. Be clothed with God's spirit to produce and multiple in the land. You shall multiply in your ministry, growth has entered your home and God shall enlarge and expand your territory of operations and areas of influence. This is a DIVINE WORD OF POWER, sent forth through the Authority of Christ Jesus and serve to the brethren through God's Vessel Francis Ameyibor, Yes! God will fulfill the number of your days, your life will not be terminated until the fullness of God's time for you
V. 2022 MY EMPOWERED SEASON TO DETHRONE AND ENTHRONED - Let your faith not rest in the wisdom of men but in the power of God.
PRAYER: Lord I acknowledge your power to deliver me, I will no longer be anxious about anything, but in everything, I will knock at your door Father through prayer and supplication. Father, I will offer thanksgiving unto you despite whatever befalls me and I will make my requests known to you alone. Lord may your peace which surpasses all understanding, guard my heart, and my minds in Christ Jesus name I pray AMEN
REF: II Corinthians 12:9
Exodus 23:26
I Corinthians 2:5
WHATSAPP CONTACT: +233277438688
#GOD'S VESSEL GLOBAL FOUNDATION