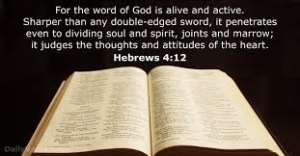 I. DAUGHTER OF ZION, this tenth hour is also your moment for RESTORATION. They will look for you as David looked for JONATHAN'S son. And David said unto Jonathan's son, FEAR NOT: FOR I WILL SURELY SHEW THEE KINDNESS FOR THY FATHER'S SAKE, and will restore thee all the land of Saul thy father; and thou shalt eat bread at my table continually. This month, I proclaim unto thee FEAR NOT FOR GOD WILL SURELY SHEW THEE KINDNESS. Yes, it is true the red sea is in front of you, and forces pursuing are right behind you, but God says: this tenth month DO NOT BE AFRAID. YES, I don't know what you are going through. YES, you have been betrayed. YES, you are alone, and no one to help. BUT JEHOVAH SAYS, DON'T BE AFRAID THIS IS THE HOUR FOR RESTORATION.
II. SON OF MAN, JEHOVAH says: I will restore to thee all that you lost. God will give back what they took away from you. The Lord will restore you to your former position and elevate you. THIS IS YOUR TENTH MONTH OF RESTORATION. God says and thou shalt eat bread continually at the table of kings and queens. God is not looking at your present circumstances. You are handicapped yes, but God says you will eat bread at the table of noblemen and women. God's RESTORATION will come when you least expected it. DIVINE ELEVATION will come without your human efforts. The king shall demand your presence this month. Don't give up, and don't be scared. WIPE AWAY YOUR TEARS FOR GOD IS ABOUT TO RESTORE UNTO THEE ALL YOUR HERITAGE.
III. PRECIOUS FRIEND, I PROPHETICALLY declare unto you that within three days (within this tenth month) a Pharaoh will lift up your head and restore you to your place, and you will put Pharaoh's cup in his hand according to the former manner when you were his butler. Within three days the truth shall come out. Within three days you shall have a DIVINE encounter. Yes, within three days you shall have TESTIMONIES. Yes, within three days you shall meet that person. THIS IS THE TENTH MONTH FOR RESTORATION. MOMENT FOR MULTIPLE BLESSINGS.
IV. BELOVED IN THE LORD, after two days, THE LORD will revive us: in the third day THE LORD will raise us up, and we shall live in his sight. The LORD IS about to do something new with His people. Place yourself in position for DIVINE Encounter this tenth hour. There is an overflow of fresh oil get ready. The floodgates have been opened, it is raining don't stand under the shade, step out and be soaked. This is DIVINE PROPHETIC DECLARATION sent forth through the Authority and Power of Christ Jesus and serve to the Brethren through God's Vessel Francis Ameyibor, Yes! THIS IS THE MONTH FOR RESTORATION
V. 2022 MY EMPOWERED SEASON TO DETHRONE AND ENTHRONED - the Lord will restore to me the years that the locust hath eaten, the cankerworm, and the caterpiller, and the palmerworm
PRAYER: LORD thy servant looks up unto thee, establish thy word through Christ Jesus' name I pray amen
REF: II Samuel 9:7
Genesis 40:13
Hosea 6:2
Joel 2:25-26
WHATSAPP CONTACT: +233277438688
#GOD'S VESSEL GLOBAL FOUNDATION