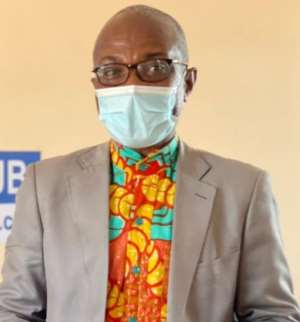 I. DAUGHTER OF ZION there is going to be an outpouring of supernatural blessings. You shall encounter that anointing to accelerate and overtake. Even at this moment hold on to your faith. God has not disqualified you, so don't count yourself out. Your miracles are around the corner. And it came to pass that the word of the LORD came unto me, GOD SAYS HOLD ON FOR HE IS COMING WITH BLESSINGS FOR A SUPERNATURAL TURN AROUND.
II. SON OF MAN, thus says the Lord GOD: 'Behold, I am against anyone who stands against you. God will cause many nations to come up against our enemies, as the sea causes its waves to come up. They will not prosper for there is a warfare on your behalf. And it came to pass..., that Moses spoke unto the children of Israel. A Moses is about to speak on your behalf. A Moses will declare according unto all that the LORD has given him concerning you. Today a Moses through the power of God is saying unto thee, Ye have dwelt long enough in this mount, turn you, and take your journey, and go to the mount. You have overstayed at that place turn and move on. Daughter of Zion you have lamented long enough but IT IS TIME TO PRAISE GOD FOR A BREAKTHROUGH.
III. PRECIOUS FRIEND, and about the eleventh hour the richman went out, and found others standing idle, and saith unto them, Why stand ye here all the day idle? Are you at the eleventh hour junction? You shall be located. God is sending an angel to locate you. You shall hear that prophetic pronouncements; Go ye also into the vineyard; and whatsoever is right, that shall ye receive. You shall recover and receive what is due you. For when they came that were hired about the eleventh hour, they received every man the same wage as those who started. PRAISE the Lord, for God will restore to you the years that the locust hath eaten, the cankerworm, and the caterpiller, and the palmerworm. THEY SHALL MURMUR BUT CANNOT STOP YOUR ELEVENTH HOUR OUTPOURING.
IV. BELOVED SISTER AND BROTHER it does not matter the number of hours, days, weeks, months and years, through the favour of God, blessings shall fall on us. Friend, God will give unto us what He desires and not according to the determinations of man. This is DIVINE KINGDOM-FOCUSED OUTPOURING OF FRESH OIL to do exploit through the Authority and Power of Christ Jesus and serve to the brethren through God's Vessel Francis Ameyibor, Yes! God is asking the jealous folks is it not lawful for JEHOVAH to do what HE will with HIS own? IS THINE EYE EVIL, BECAUSE GOD HAS CHOSEN TO BE GOOD TO ME? INDEED, GOD CARES.
V. 2022 MY EMPOWERED SEASON TO DETHRONE AND ENTHRONED - for many be called, but few chosen.
PRAYER: LORD I pray that by thy own divine works select me among the few who will be chosen for Upliftment. Lord I am in position for your blessings. Lord let your words be fulfilled in my life through Christ Jesus name I pray AMEN
REF: Ezekiel 26:1-5
Deuteronomy 1: 1-7
Matthew 20:6-16
Joel 2:25
WHATSAPP CONTACT:+233277438688
#GOD'S VESSEL GLOBAL FOUNDATION