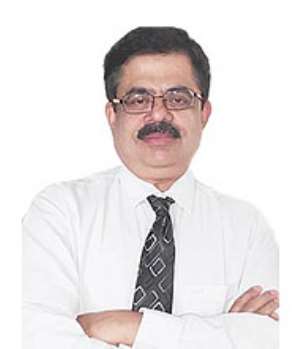 Monkeypox is an illness caused by the monkeypox virus. It is a viral zoonotic infection, meaning that it can spread from animals to humans. It can also spread from person to person. The disease is called monkeypox because it was first identified in colonies of monkeys kept for research in 1958. It was only later detected in humans in 1970.
While some people have mild symptoms, others may develop more serious symptoms and need care in a health facility. Those at higher risk for severe disease or complications include people who are pregnant, children and persons that are immunocompromised. The most common symptoms of monkeypox include fever, headache, muscle aches, back pain, low energy, and swollen lymph nodes. This is followed or accompanied by the development of a rash which can last for two to three weeks. The rash can be found on the face, palms of the hands, soles of the feet, eyes, mouth, throat, groin and genital and/or anal regions of the body.
In most cases, the symptoms of monkeypox go away on their own within a few weeks. However, in some people, an infection can lead to medical complications and even death. Newbern babies, children and people with underlying immune deficiencies may be at risk of more serious symptoms and death from monkeypox.
Monkeypox spreads from person to person through close contact with someone who has a monkeypox rash, including through face-to-face, skin-to-skin, mouth-to-mouth or mouth-to-skin contact, including sexual contact. We are still learning about how long people with monkeypox are infectious for, but generally they are considered infectious until all of their lesions have crusted over, the scabs have fallen off and a new layer of skin has formed underneath. The virus can also spread from someone who is pregnant to the fetus, after birth through skin-to-skin contact, or from a parent with monkeypox to an infant or child during close contact.
Ulcers, lesions or sores in the mouth can be infectious, meaning the virus can spread through direct contact with the mouth, respiratory droplets and possibly through short-range aerosols. Possible mechanisms of transmission through the air for monkeypox are currently not established so unlike Covid 19 it is not very highly transmissible.
People with monkeypox should follow the advice of their health care provider. Symptoms normally resolve on their own without the need for treatment. If needed, medication for pain (analgesics) and fever (antipyretics) can be used to relieve some symptoms. It is important for anyone with monkeypox to stay hydrated, eat well, and get enough sleep. People who are self-isolating should take care of their mental health by doing things they find relaxing and enjoyable, staying connected to loved ones using technology, exercising if they feel well enough and can do so while isolating, and asking for support with their mental health if they need it.
People with monkeypox should avoid scratching their skin and take care of their rash by cleaning their hands before and after touching lesions and keeping skin dry and uncovered (unless they are unavoidably in a room with someone else, in which case they should cover it with clothing or a bandage until they are able to isolate again). The rash can be kept clean with sterilized water or antiseptic. Saltwater rinses can be used for lesions in the mouth, and warm baths with baking soda and Epsom salts can help with lesions on the body. Lidocaine can be applied to oral and perianal lesions to relieve pain.
Dr Sunil Kumar Prabhu, Consultant Dermatologist and Aesthetic Physician, Aster RV Hospitals