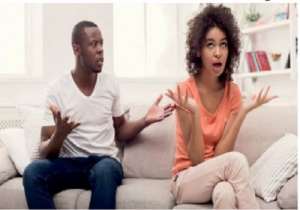 Chairperson for the College of Counselor and Psychology, Dr. Mary Anane Mensah, has advised couples, to find out what their temperaments are before getting married.
According to her, this is a mistake a lot of couples keep repeating.
"They do not make the necessary inquiry about themselves before marriage so they enter the marriage and later realize they did not know the people they got married to especially when they see a different temperament or behavior," she stated.
She told Rev Nyansa Boakwa on Happy 98.9 FM's NsemPii that, "Doing this helps to know if you both are compatible and how you can both leave with each other in marriage but most couples do not do this".
Citing an example she said, "Melancholics for instance, are not known to be the romantic type. They rather express their love by doing things for you where as a sanguine will actually tell you they love you and might also show it in their action. So when these two temperaments come together, it will be hard for them to live because they both expect different behaviors from their partners".
She advised couples who look forward to getting married to know these in order to guide them on their marital journey else, it might later have an effect on their marriage.
---Happyghana.com