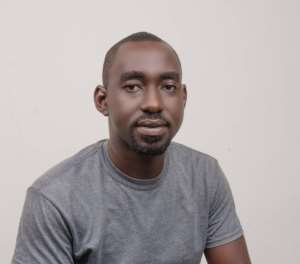 Jesse Roland Prah
Like many great entrepreneurs, the CEO of Roland Rice, Jesse Roland Prah, stumbled on entrepreneurship. The old student of Mfantsipim School did not set out to be a rice farmer. He took an opportunity when it presented itself.
Roland Rice is a local rice brand grown, milled, processed and packaged in Takoradi. It comes in different packages.
Narrating his success story to Takoradi Innovation Center (TIC) Hub, the Takoradi-based entrepreneur said he was left without a job after his national service. Even though the graduate of University of Education-Winneba had trained to be a teacher, there was no school for him to be placed in.
The frantic search for a job led him to a company that was looking for engineers to supervise a rice farming project in the Shama District. He applied despite his background in education.
"My employers could see from my CV that I had no engineering background. I, however, insisted I could do the job when I was called. Thankfully, I had earlier done some internships which saved me. I was given the job," he explained.
Before his contract ended, he had secured a piece of land from the indigenes of the locality to start his own rice farm because he could not afford to be jobless again. This was the birth of Roland Rice.
Today, Roland cultivates a 300-acre rice farm. He mills, processes and bags his local rice all by himself. His dream is to scale up the business to employ more young people.
He was adjudged the best rice farmer in the Shama District in 2018. His product, Roland Rice, has a wide distribution network spanning from the Ashanti region down to the Greater Accra, Western and Volta regions of Ghana.
The story of Roland is a summary of one thing; the lack of opportunity can be an opportunity.
Source: Scribe News