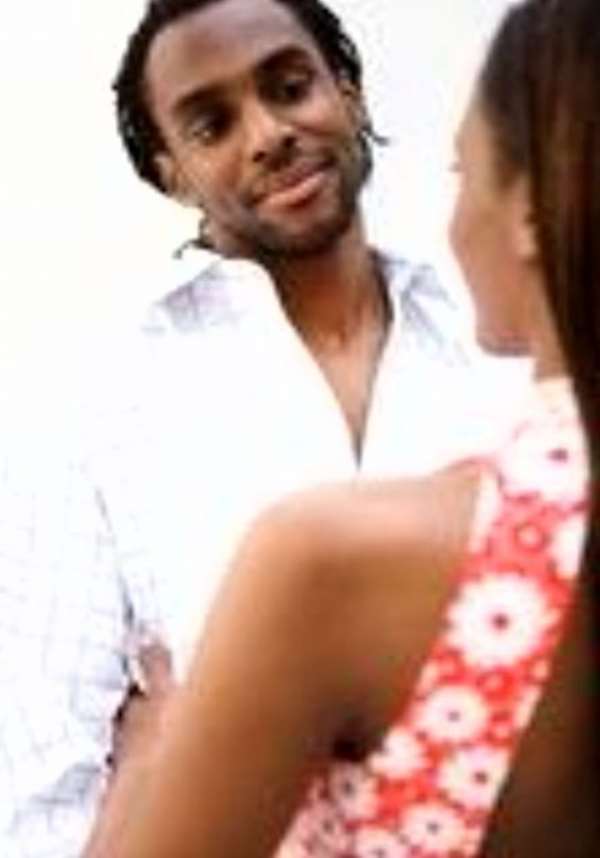 A relationship is far more important to a woman than a man. Unlike a man whose greatest fulfillment is in what he achieves, a woman's greatest fulfilment is about sharing her life with a lover. Her happy mood spills over to all other relationships with friends, relatives and work.
A woman, therefore, loves to be in a relationship and makes effort to work on it. Unfortunately sometimes no matter how hard a woman tries, she has to do the most obvious thing. She must leave because she sees nothing good in the relationship.
Why women leave
Security: A woman needs to feel secure to give herself completely to her man. She wants a man for herself and to herself because she sees a man she loves as an intimate part of her. A rival becomes a third party.
The relationship then becomes a crowd which erodes her trust and commitment. She also suffers bitterness, jealousy and low self-esteem. She feels inadequate and belittled. Chances are, she will leave.
No wonder Akans say women hate "four eyes".
Your woman needs to feel safe and comfortable in your presence. She expects you to talk well of her and avoid emphasising her inadequacies. She expects you to protect her against attack from friends and relatives. You must be there for her when she is hurting. If you constantly condemn her, you break her motivation to stay.
A woman is conscious that time is not her side especially these days when we hear that by age 35 one in four women is infertile. She, therefore, wants to see a mission and a vision for the relationship.
If you keep your woman floating in a relationship and avoid discussions on marriage, she will leave the relationship before time passes her by.
Affection: A woman loves attention.
She wants to be listened to, loved and treasured. She loves to feel you do not take her for granted and that you appreciate her each day for what she does.
Without appreciation, a woman feels bored and unloved. You tell her she is not important in your life. You push her away without knowing.
Companionship: A woman fears separation from her lover. She loves open communication in which she can freely express her hopes, aspirations and fears without rejection. She, therefore, loves to be listened to, understood and help you without neglecting.
She loves to share all areas of life in effective communication where you relate to her with all your mind, heart and soul. If you are disrespectful, rude and violent, she feels unworthy and sees nothing in the relationship. You push her away.
Financial commitment: A woman has many needs. A survey in the USA showed that while a man has eight basic items in the bathroom a woman has 350. No doubt Akans say 'emaa pe atoto toto' or women love to buy a lot of things.
She expects you to appreciate her needs and support her. Sometimes small gifts assure her she is on your mind. If you completely refuse to give her gifts, especially when you can easily afford to she sees it as a sign that you do not care about her. She may leave.
Advise to men
You are the most important treasure of your woman, she needs you more than cars, houses and properties. You, therefore, need to find quality time for her. Make her your best friend. Share activities you enjoy.
Always appreciate she has unique needs. Let what matters to her matter to you even if you see them as unimportant. If there is anything she loves just do it.
Be kind to your woman. Show verbal kindness with words of affirmation, encouragement and gratitude. Show behavioural kindness. Go out often. Share a meal. Give gifts often.
Take care of her physical needs. Your woman gives you same mark for your small or big gifts. You can, therefore, score highly as you give little gifts each day. Let your giving be regular and spontaneous.
Give her a shoulder to soar. If you want a happy life, make your woman happy first. If she feels good about herself, she gives you her best and your relationship grows.
Advise to women
Appreciate the fact that if your man does not want to do what he did initially it does not mean he does not love you. For many Ghanaian men, the fact that he takes care of your needs simply means he loves you. Be interested in what your man does and appreciate whatever help you get.
Make yourself happy. Anytime you improve yourself, your relationship gets better. If you keep blaming your lover, you put the solutions out of your reach and nothing improves.
You must all appreciate all relationships are difficult. Ensure your decision to leave is based on logic and not emotions. If you are convinced your lover is not good for you, hug and say goodbye.
A bad relationship can unmake you for life. If you stay with the wrong man you never find the right man. You should never allow anybody to hold your life to ransom in the name of love.
Credit: John Boakye/ The Mirror
E-mail: [email protected]