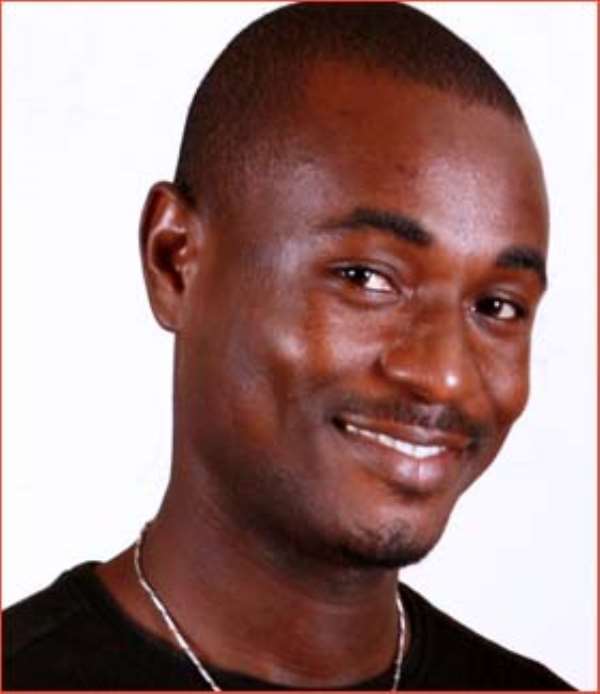 Jasper Asamoah, CEO of Exopa
THE ANNUAL Exopa Fashion Week, the biggest modeling and fashion programme on Ghana's entertainment calendar, will not come on this year.
According to the management of the modeling agency, who are the organizers of the annual 4-day event, this year's ceremony has been postponed to next year due to the 2010 World Cup currently taking place in South Africa.
Jasper Asamoah, CEO of the agency, said it has become necessary to put this year's event on hold because the ongoing tournament in South Africa has taken away the shine from any other event anywhere else.
He disclosed that everybody's attention is currently on South Africa and hinted that all the title sponsors they had contacted so far said they had already invested a lot of money in Ghana's participation in the tournament, and would therefore not be in a position to make any other commitment at this time.
"Even though some sponsors have agreed to come on board now, they are not the kind of sponsors that will support with physical cash so we decided to postpone it to next year so that we don't incur losses. Definitely, we will be bouncing back next year," Jasper intimated.        
Since Exopa made its presence felt on the modeling terrain some years ago, July had always been a fulfilling month for fashion-loving Ghanaians as Exopa Week created a platform on which both Ghanaian and African designers displayed their designs.
Apart from that, it gave models the opportunity to show off their talent on the runway, to the world.
Last year's event was the biggest ever. It attracted a lot of superstars including Hollywood actor and fashion designer Boris Kudjoe, Michael Essien, Emmanuel Adebayor, Tony Baffoe, Stella Damasus and a number of local celebrities, some of whom strutted their stuff on the runway.
Jasper said in the absence of the Exopa Fashion week, the agency will be putting up a mega one- night fashion programme after the World Cup and that would be part of activities to congratulate the Black Stars for a good performance at the tournament.
That event, he said, will as usual have a lot of bigwigs passing through, as well as Black Stars players.  By Francis Addo