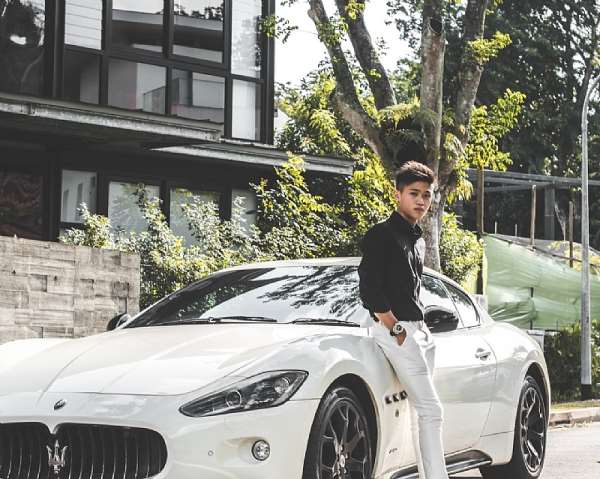 The internet taps almost all facets of everyone's daily life. However, with direct access to so much data comes the threat of cyber-attacks that can have an impact on people and companies on a global scale.
The techniques that are used by attackers are also evolving, with attacks continuing to affect more systems and devices than ever before.
Here's where ethical hackers come into play, making them essential to companies vulnerable to ever-more-severe cybersecurity issues. One such ethical hacker is Goh En Wei Mervyn, who's now helping companies fortify their cybersecurity online.
Though a former black-hat hacker, the young cybersecurity analyst is now focused on strengthening the organizations' information systems by working directly for large enterprises. By putting himself in the shoes of a black-hat hacker to visualize a large company's security environment, the objective of Mervyn remains to fill the gaps in corporate cybersecurity and suggest solutions to cover these cracks.
Having gained in-depth industry experience and established a strong foothold, Mervyn explains, ethical hacking has now become one of the fastest-growing spaces globally, primarily because organizations have understood the need for it. In his view, many of the executed hacks are quite complex, and tough to imagine how a group of hackers can have access to so much money and such technology that would fund malicious actions of this nature.
Mervyn also highlighted that hiring ethical hackers becomes an expensive exercise for a lot of companies, despite it being the skill that is most in demand. And thus, alternatively, companies, of late, are approaching and outsourcing the task to independent hacking professionals as opposed to having an in-house team.
When asked about some of the ways ethical hackers prove to be beneficial to companies, Mervyn said, "Employing an ethical hacker or a cybersecurity analyst is not an option but a necessity these days. Our job is to improve cybersecurity by identifying potential weaknesses, averting computer system downtime, supporting security protocols, safeguarding the integrity of client information, and fostering the improvement of internal processes. For organizations, it's a lot like possessing the ability to have someone act as a bad guy for you to assess the integrity of your processes, systems, and people, and make you aware of where the weaknesses are."
In the near future, it'll be even more interesting to witness how the white-hatted Goh En Wei Mervyn helps defend large companies and individuals against the hackers with his knowledge, expertise, and experience!