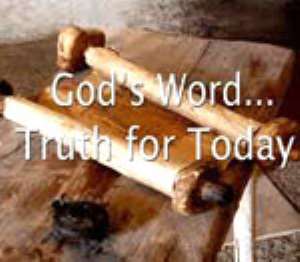 "From the end of the earth will I cry unto thee, when my heart is overwhelmed: lead me to the rock that is higher than I" Psalms 61:2" KJV
Though the Psalmist cried unto God when he was in trouble however he really did not know God.
When you have limited knowledge of God, instead of worshipping Him or praying to God consistently, you only go before God when you are in trouble.
You don't have to wait until you are in trouble before crying unto God.
The Psalmist did something right by crying to God. Today and the rest of the days, go before God in prayer, worship and praise always even when you are not in trouble.
Those who cry to thee will be strong and carry out exploits.
God bless you.
Confession
Lord, you're the King above all the earth and higher than I in Jesus name, Amen.
✍️ Rev. Ebenezer Zor (REZ)
Whatsapp me on +233246646694 for daily message or
Follow me on
www.facebook.com/TheWordDigest
#MRCI
#WordDigest2021
#Inspiringthegeneration