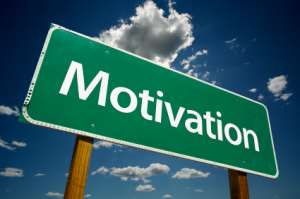 The world is a very mysterious place; what you send out comes back and what you sow, you reap. Don't give in to failure, know your worth.
Accepting failure is just like selling your birthright. If you try, it is difficult to get it back. Ask Essay in the Bible.
Make sure you don't start seeing yourself through the eyes of those who don't value you. Value for one is mostly self motivated. Work at yours.
Don't let others choose your path for you. We are all unique in our own way. Get this right, and know that there is no careful driver like yourself. What is reckless to you may not be to the other. Just be a driver of your own life and destiny.
Remember you get what you work for, not what you wish for. Wishes are not real but expectations. Expectations do not give results except you work at the expectations. In short, work pays, mere wishes do not.
*Never give up in life; never stop trying and never stop believing in yourself. All these point to endurance which is the only key to unlocking success. Ask all who made in life, they tried, they believed and they never stopped.
*Don't allow the seeming challenges you're facing in life define you or drive you crazy. See challenges as a positive reinforcement and come back strongly. Remember, falling does not mean failure. If you doubt, I do not think God would have David as the man after his own heart. It is because David believed in try again, and again and again. You too can.
*Live and be happy with what you have, because everyone is going through one thing or the other. No matter what, someone is craving just to be like you. No matter the circumstances, be happy because the best person to make one happy is oneself.
Your attitude towards life must be positive. This is a natural gift for all humankind. This is why you would never see any individual who is sick to the point of death say "I am not fine, if asked about his or her condition". Positive mindedness is medicinal.
Above all these, keep a pure, clean and spotless heart. Place love and God first.
Thanks for reading. It is well.