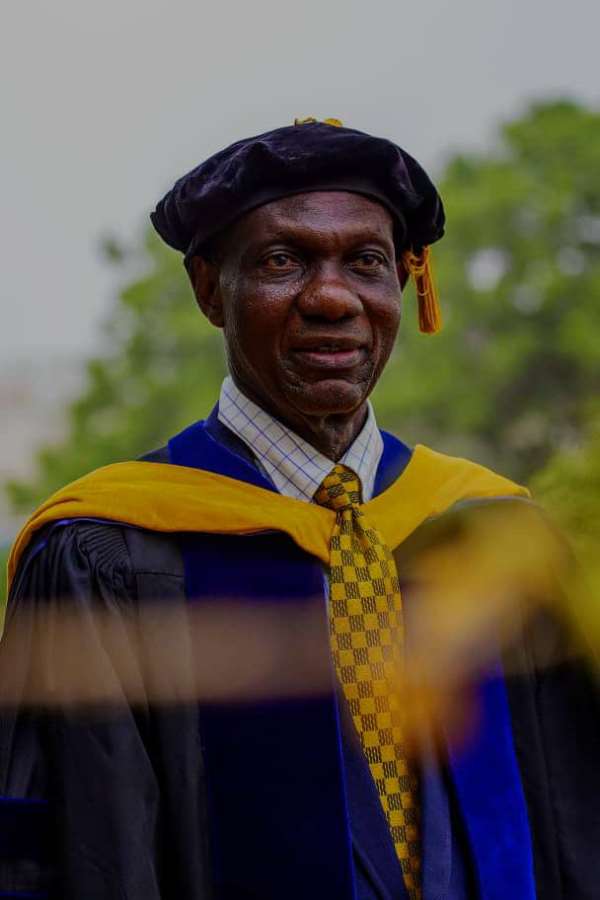 J. P. Adjimani climaxes his retirement with his autobiography, THE FEAR OF FAILURE, this October. Serving in the Biochemistry Department of the university for 28 years, J. P. Adjimani was known for his unique style of imparting knowledge ~ sometimes going the extra mile of calling parents of his students.
In THE FEAR OF FAILURE, the down-to-earth academic sums up his 65 years of existence into a few pages. He takes his readers on a jolly ride from his humble beginnings at Agomanya in the Eastern Region of Ghana through to his days at St. Peter's Secondary School and KNUST among others.
THE FEAR OF FAILURE comes through as an interesting read and this is why it will be worth your time.
1. Motivational
The book is a pack of motivation. It points out to readers how a young boy from a poor background could make something worthwhile out of life.
2. Wisdom-filled
This autobiography will be of great essence to young people, especially because J. P. Adjimani spews a lot of wisdom as to how he maximized his time and life's opportunities.
3. A dose of patriotism
How could a man love his students so much that he was willing to go every extent to see them succeed? Find out in this autobiography.
4. Humor-laden
In an interesting turn of events, J. P. Adjimani recounts how he changed his name from Partey to Partt. If you want to have a good laugh, the book to read is THE FEAR OF FAILURE.
5. A pot of experiences
J. P. Adjimani shares great experiences from his travel around the world and how all such contributed to his success.
Source: Scribe News