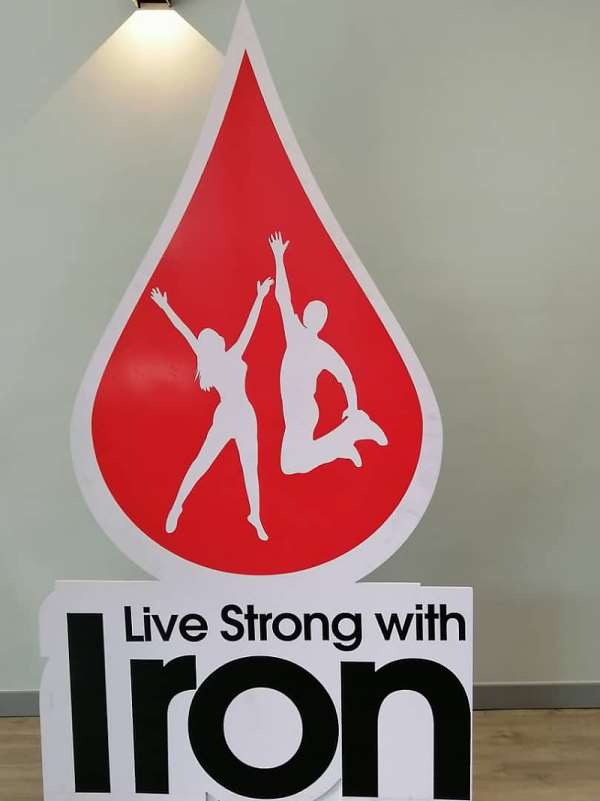 What would make a young teenage girl who once was active in sports and performing well in school, suddenly become restless and start performing poorly?
Last week's 'Live Strong with Iron' radio discussion on Adom FM revolved around a mother whose child was not growing well because she was not eating enough iron-rich foods.
This week the discussion centered on "Teenagers and iron deficiency".
The 'problem of the day' segment was raised by the mother of a 14 year -old teenager. Ama is her only daughter, and she would do anything to protect her and make sure all her needs are provided.
According to the mother, she noticed that Ama had stopped eating. She cuts down on her food intake drastically. Apparently, Ama's dream is to be an actress in future and because of this burning passion she is particular about her looks.
Ama's performance in school dropped. Her teachers started to complain that she now sleeps in class. At home, her mother observed that she gets tired easily. After sweeping the compound in the morning she goes straight to lie down. Ama used to be quite active in sports but not anymore. As a mother, she was really concerned and urgently needed help to resolve the situation.
The Live Strong with Iron campaign discussion which has been airing since the beginning of September on Adom FM in Accra, Good News FM in Takoradi and Nyhira FM in Kumasi once again used the platform to shed light on teenagers and iron deficiency.
As the discussion unfolded with the nutrition panelists, it was revealed that teenagers go through physical changes during the stage of puberty and they need extra nutrition to fuel these physical changes.
At this stage, teenagers' level of physical activity and development is significantly determined by how much iron they have in their bodies; that means teenagers need to eat healthy food to stay energetic and active.
The panelists mentioned that iron plays an important role in particular for adolescent girls, because they lose iron monthly with their menses, and they need to eat iron-rich and iron-fortified foods to replace the iron. , They should not deny themselves just because they dream of becoming like celebrities but eat foods rich in iron.
Sharing her expert knowledge on the problem on Good News FM, Madam Mavis Gyasi, a senior Dietician at the Effia Nkwanta Regional Hospital and currently the Head of the Nutrition and Dietherapy Unit of the Hospital said, it is important for teenagers to eat a range of foods rich in iron to help them grow. She also mentioned that green leafy vegetables, borkorborkor, adademe, agushie, nuts, beans, fortified foods as some of the great sources of iron.
Nyhira FM featured Mrs Efua Owusu-Ansah, a Senior Dietitian at the Komfo Anokye Teaching Hospital reiterated that teenagers because of menstruation need adequate iron in their bodies that helps build red blood cells, which is especially important for growing teens.
She mentioned that teenagers can become iron deficient if they are not getting enough iron from the foods they eat, and this affect their concentration and become tired easily.
The Nutritionists laid out the symptoms of fatigue, frequent headaches, hair loss, poor appetite, pale skin, poor concentration along with simple diet solutions that could reverse iron deficiency condition in teenagers.
Oheneyere Gifty Anti also on Adom FM, advised teenagers saying, "Even if you want to be a celebrity, you must eat well so your body can function properly. Teenagers must not deny themselves food because of weight gain. Iron rich food when eaten in moderation will not let you gain weight."
So now you know that oftentimes when your teenagers feel tired, it could be from lack of iron, #1 nutritional deficiency in the world. A constant state of tiredness could be the underlying result of lack of iron just like in Ama's case.
Having teenagers eat a balanced and healthy diet might not always be easy. Teenagers at times can be picky eaters. But it is critical for parents to encourage a healthy diet because teenagers are at a high risk of developing iron deficiency aneamia.
Watch out for the last discussion on Thursday 24 September 2020. This Live Strong with Iron campaign is sponsored by Nestlé.