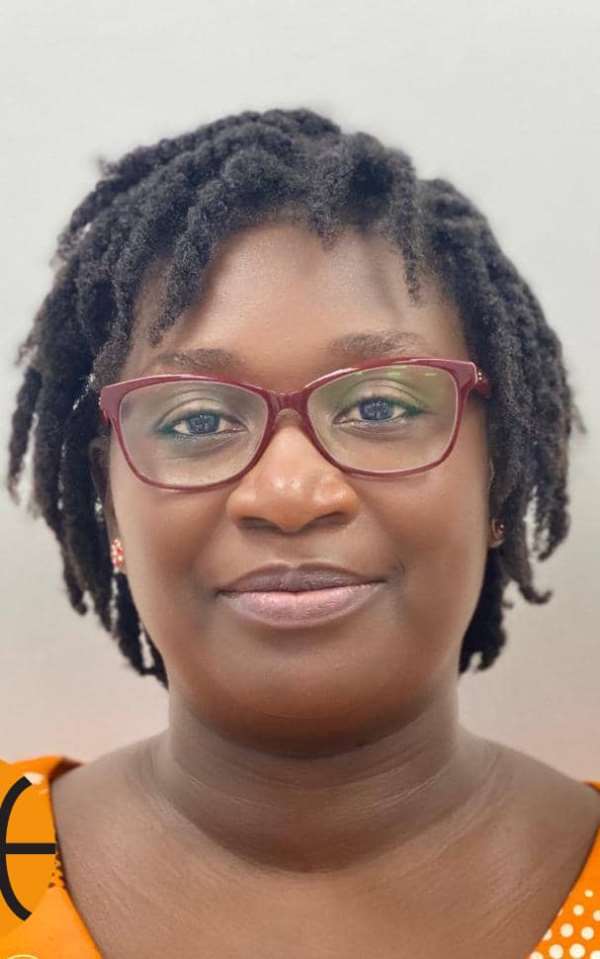 Akua is a fan of Mexican and Spanish soap operas and enjoys them very much but she is still unclean. These soap operas usually have beautiful and heartwarming stories of love life. They depict dream love relationships; an all rosy kind of love with couples bonded by an overpowering passion.
Her love for soaps started way back when she was in high school and to this day, she is still in love with them. She loved the fashion side of these soap operas as well and therefore, knows her onions when it comes to fashion. She never missed a single episode.
Akua believed that her prince charming one day will sweep her off her feet and they will live happily ever after. She then decided to put down a list of what characteristics and attributes of her dream man. She saw her dream man through the spectacles of these soaps and was looking for a Salvador, Alejandro or Antonio to sweep her off her feet. Can you guess what Akua's dream man's characteristics are? What could be Akua's expectations in finding and keeping an ideal man?
Expectation is like a double-edged sword that can make or break a relationship. They are subjective, bias and can differ from person to person. They are usually influenced by a person's upbringing, experience and what one feeds his/her mind on over a period.
Expectations are like fine pottery; the harder you hold them, the more likely they will crack. William Shakespeare once said, "Expectation is the root of all heartache." It is, therefore, important to manage your expectations whether in friendship, courtship or marriage to avoid heartache and disappointment.
*Set Realistic Expectations*
Setting realistic expectations is a good step to managing them. More importantly, you need to be sure your expectations are reasonable. If you approach a relationship with realistic expectations, you're less likely to fight and overcome the storms.
Setting unrealistic expectations in your relationship can only lead to frustration and disappointment which will fall with a thud. If your expectations aren't reasonable your relationship might be dead upon arrival. Not knowing what your expectations are and communicating them will let your partner have a hard time reaching them because you might always be moving the goal post. Remember no one is perfect and everyone has falls.
*Expect the Unexpected*
Expectating the unexpected is another way to manage your expectations. Do not be surprised by unusual events. Anything might happen. It is a fallacy to think that you will have a fairytale relationship and live happily ever after. Even if the expectations are basic and fundamental, such as respect, affection, trust, it is possible that they could be neglected.
In addition, how you react to happenings in your relationship is critical. No need to go mental. Be tactful and do not take hasty decisions that will ruin it. It is much more important to let your partner know how you feel about the way things are unfolding within the relationship and communicate them with wisdom.
*Choose Appreciation Over Expectations*
To manage relationship expectations, you must demonstrate appreciation for your partner every day. Instead of focusing on the negative, make a point to value your partner's positive qualities. This will take you much further in your relationship. Appreciate anything that adds value to your relationship and tell your partner about it regularly. 'Please' and 'thank you' are still the magic words.
*Add Value to Yourself*
It's unhealthy to allow your relationship to absorb your identity and to lose yourself as a person. Remember you are the master of your own happiness. Never put the key to your happiness in someone else's pocket.
Your partner can't make you happy. Only you can do that. He or she can enhance the happiness that you nurture in yourself but it is not their responsibility to make you happy.
Make sure you take responsibility for improving and adding value to yourself and in that way you wouldn't expect much from your partner since you are engaged in working and improving on yourself. Also, working on yourself makes you recognise that you are not perfect, and
therefore should not expect perfection from your partner.
If you want to be successful in your relationship, you have to work for it the same way you work for everything else in your life.
*Stay Focused*
Whether you're in a new relationship or trying to make an existing relationship better, it is important to stay focused. Do not compare it with others especially the fairy tales that are so much enamored by fictional romance that when your partner doesn't give you that same kind of affection, it makes you feel unloved. This can lead to depression and resentment.
The truth is that relationship management is not easy. Relationships require compromise.
But the reality is that love is action and not a feeling. It's work and something we must commit to as a practice in order to fulfill our expectations.
The writer works in a financial institution in Ghana and a relationship coach.