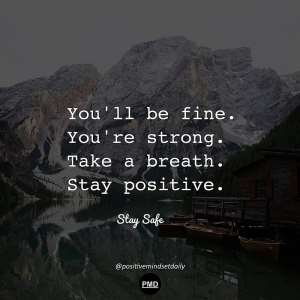 Psalms 91:7-8 ~ A thousand shall fall at thy side, and ten thousand at thy right hand; but it shall not come nigh thee. Only with thine eyes shalt thou behold and see the reward of the wicked ~ KJV
The psalmist tells us that we are surrounded by a whole lot of people or objects we may have no idea about their intentions.
The Psalmist, being aware of the presence of the enemy in thousands from all angles was not surprised. But rather He was resolute and confident about God's word in the above verses.
The scripture assures God's children a victory in all matters despite what the enemy may think or act.
Indeed nothing of the plan of the enemy will befall us if we are confident that God's word has a solution to everything.
Beloved, arise, and march forward for your victory in Jesus, Amen.
Prayer
Gracious Father, per your word today, am free from the arrows of the enemy now and forever in Jesus' name, we call it done, Amen.
✍️Rev. Ebenezer Zor
Whatsapp me on +233246646694 for daily message or
Follow me on https://m.facebook.com/Jesus-Christ-is-in-everything-RevEbenezer-Zor- or www.facebook.com/TheWordDigest
#WordDigest2020
#MRCI
#Inspiringthegeneration