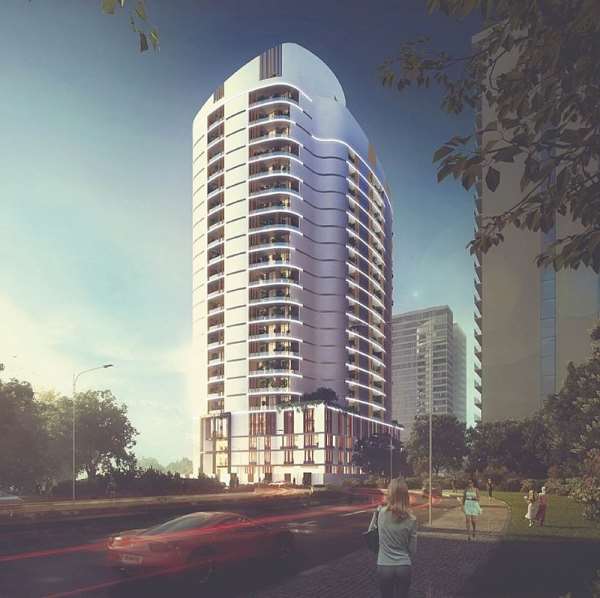 Located in the most affluent neighbourhood in Africa - Banana Island, which houses the 1% of the 1% ultra-wealthy in Nigeria, making it the richest square metre in Africa, and home to the ultra-wealthy few such as the Adenugas, MDs of Multinationals, Executive Directors, HNIs, Billionaires Businessmen, and Music Entrepreneur – Davido, to mention a few. Imagine jogging in the evening and seeing Davido taking a stroll with his pet. It is therefore no co-incidence that this exclusive island, happens to be the home of the tallest residential building in Africa – The LeonardoBySujimoto.

With just $150, 000.00 USD (30%), you too can own a piece of this ultra-luxury location - Banana Island! Aside from the fact that lands are limited in Banana Island, leading to an increase in the value of the space, Banana Island has been described by Forbes Africa as the 2nd safest place in Nigeria, second only to Aso Rock. This luxury location is perfect for those who value security and those who are thinking of ROI as the value of properties in Banana Island keep rising.
Inspired by the iconic 16th Century Italian artist, Leonardo Da Vinci, the LeonardoBySujimoto Project brings together 3 fundamental principles; quality, price and architecture, into one space. What we are building will not only be aesthetically different, but iconic in character. It will be the first building in the world to have more than 1000 art pieces, hanging in every corner.

The LeonardoBySujimoto comprises of 2, 3, and 4 Bedroom Apartments and each home surpasses the competition as they offer exceptional Return on Investment (ROI) with high rental value. It state-of-the-art features and facilities such as Full Home Automation, Kohler kitchen, 3 Metres Doors, Duravit's Phillip Stark and Zaha Hadid's Award winning Sanitary Wares, Simone Saragoni's Technogym, Olympic size pool, Minimart, Mini Clinic, Hair salon, Interactive Lobby like a 5-star hotel, Tennis Court, Squash Court, Imax Cinema, Indoor Virtual Golf, Luxury Spa, Bar & Lounge, Jetty and lots more. We are not boasting but no other building will compete with Leonardo, not anywhere in Nigeria, not even in Africa!

Despite the exceptional features and the architectural ingenuity of the LeonardoBySujimoto, the prices are still unbelievable affordable for a project of that quality: 2 Bedroom which is approximately 200m2 is selling for $500k, 3 Bedroom which is approximately 250m2 is going for $640k while the 4 Bedroom which is approximately 300m2 is going for $770k.
In terms of pricing, the most expensive 4 Bedroom Apartments today in Nigeria are in Bourdillon and Eko Atlantic and their prices ranges from $935,000 to $3.5millon which is about N420million to N1.5 Billion, while a 4 Bedroom at the LeonardoBySujimoto with its exceptional features and facilities is selling for N300million for Now! We have researched the best, but what we are building beats the best.

From an investment perspective, the 3 Bedroom you are buying for $640k today will sell for $1.1 Million by the time the project launches in October 2020, and $3 Million USD upon completion. Annual Rental Income on the Leonardo 2 Bedroom is $50,000; 3 Bedroom is $70,000 and 4 Bedroom is $100,000.
The 2 Bedroom is very good for investment as we can help you run it as Short let under our Sujimoto Residences - an AirBnB-styled luxury short let service that guarantees up to N30m annually.
Take advantage of this amazing opportunity and be amongst the 1% of the 1% to own a stake in this luxury condominium. As recent economic data has shown, this is the best time to invest; diversify your Investment portfolios. Go beyond the Ghanaian market, expand your horizons, and take this remarkable opportunity of generating passive income.