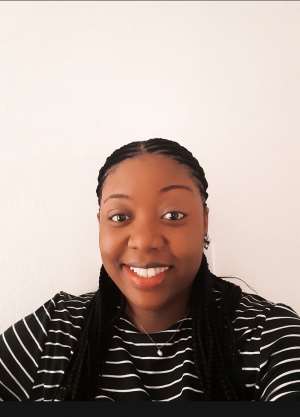 It was a chilly Monday morning and I hurriedly finished my housework so I could run off to mama's little corner shop. It surely looks like it is going to rain, I murmured to myself. The clouds could easily pass for cotton wool yet the weather remained dark and gloomy.
I jumped into my rain boots and off I went singing the morning away. Mama's shop is really nothing to write home about yet it is a little gold mine. Everyone loves to make a stopover at mama's shop to have a dose of her morning cheer. They love to listen to her commentary on matters arising from the radio's morning show. I am the first to open our shop exactly at 9:00am. I must say we are as regular as the clock.
As I sat in front of our shop gazing at the passersby, my eyes settled on a tall, lanky middle-aged man walking towards me. He looked as though he was looking for his treasure in our shop. Our little shop? Maybe he didn't understand that to write with a broken pencil is pointless. He left behind his address and promised to keep in touch. I suddenly grew cold. I became as restless as the sea. Could I be the treasure he was after?
I had met the love of my life. We grew to love each other so much. What manner of love is this? A love as pure as faith. John will always laugh at my petite nature saying, "Ama, it's better to love a short girl than a tall one."
Our marriage was the talk of town. It was elegant and very well attended. It was an emotional wedding; even the cake was in tiers.
Life, they say, has seasons. Suddenly, the little corner shop girl was getting married in such an admirable way. You could hear the old folks sternly advising the unmarried young women. You could hear them shout, "see, with her marriage, she got a new name and dress. "
A year down the line, I am a pig. I eat all the time. My husband John is worried sick about the sudden change because he is often the couch potato; he rarely moves all day.
"We are having a baby boy! " I exclaimed as I read out the doctor's report. While John jumped and hopped around like a little boy, I lay down quietly feeling as peaceful as sleep. I could never have imagined that I would find love in mama's corner shop. This little haven of mine. My little gold mine.
The writer is a business consultant and a youth motivator.