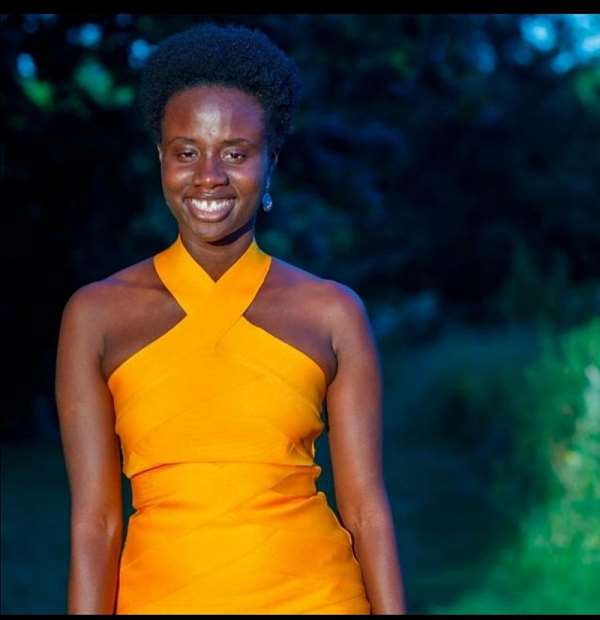 The Miss England semi final has gone virtual for the first time in history in response to the coronavirus pandemic. Akosua is a freelance journalist, as well as poet, she released her first poetry book The Black Honeybee, which has been endorsed by Adjei Agyei-Baah the editor of the Mamba Journal ( On Sunday the book will have it's own special feature) In the meantime grab a copy of the book here:
https://www.amazon.co.uk/...Akosua-Adebra-Darko-ebook
Akosua is also the great-niece of Ghana's first female journalist, Kwame Nkrumah's secretary, Ghana constitution writer, one of the first female judges and independence heroine, Akua Asabea Ayisi. As well as the cousin of Kwasi Enin. The American Ghanaian who made it into all 8 Ivy League universities in America. She's also a relative of Ghana's Most Beautiful judge Linda Ampah.
Akosua was born in Ghana and moved to England at the age of nine. From 9-16 she was bullied. Though life got better after she left secondary school for 6 form, she was still angry and that led her to have some negative experiences. She entered the competition because she's admired the pageant and to help women processing past events that have led them to be angry. She wants to work with mental health charities and psychologists to give these women a more satisfying life. She also wants to help the underprivileged.
The semi-final is on the 31 of July. If you would like to support her:
1) Book for the semi-final Livestream to cast your vote and watch her. The person with the most Livestream votes will go straight to the final. The link is below you can watch the semi-final from any country in the world. http://www.missengland.info/qualifiers/semi-final/#tab-livestream
2) Donate to her fundraisers :
She's raising money for Beauty With A Purpose, the Miss World charity that helps disadvantaged children around the world. The link to donate from any country is down below:https://uk.virginmoneygiving.com/fundraiser-display/showROFundraiserPage?pageId=
3) To vote for her to be in the top ten in the social media round:
Please like her photo on Facebook: