Cheetahs Run, Cheaters Cheat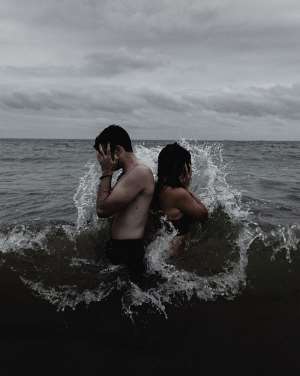 Nobody wants to feel like an option. Everyone wants to be THE ONE. We all desire undivided attention, unwavering love and unconditional conditions for our love to blossom and grow healthily. Nobody really wants to be in an unhappy relationship - one where you're always distrustful of what your partner's up to when you aren't with them; one where you're numb from all the hurt you've had to endure.
If you've ever been cheated on before, you'd agree with me that those unsettling feelings never really go away and more often than not, ruins the trust you once had for your partner. Self-doubting questions like "Am I enough?", "Did I do something wrong?", "Am I the problem?", "Do I deserve to be happy?" and "Will I ever find true love"?" will arise, but don't let that weigh you down.
Having peace of mind is the ultimate high in any relationship. Trusting your partner completely is key to your mental, emotional and physical health. Cheaters will cheat regardless of what you do, so don't let that get to you. This isn't an endorsement for cheating, it's a wake up call for those who go through the brunt of being cheated on. There's no excuse for cheating, and it hurts like hell if you've been cheated on, but there's also no excuse for letting someone's inability to remain faithful to you pull you down.
Guard your heart and prioritize your happiness. You deserve to be happy.
- With Love, From Love.