Visit European Cities After COVID-19
Many incredible European cities should be on your travel itinerary after the COVID-19 pandemic goes away. Each has its unique charm, so you may want to visit more than one.
Amsterdam Netherlands
Since Amsterdam was founded in 1275, the city has a vibrant history that can easily be explored by visiting its museums. Van Gogh spent his formative years studying in the city, and you can still find many artistic things to do in Amsterdam. Most people living in Amsterdam love to party, and there are many great nightclubs to visit. That same party atmosphere permeates the city's festivals, like the Vondelpark Open Air Theatre shows, Amsterdam Gay Pride, and Amsterdam Kookt Food Festival. If you are a foodie, then you will fall in love with Amsterdam's cuisine, including their sweet stroopwafel, gevulde koek, and chocolate letters. One of the best reasons to come to Amsterdam is to cruise over the canals.
Vilnius Lithuania
If you love street art, then you need to stroll along Pylimo Street and Graffiti Pier to see the strong artistic statements made by artists living in this city. Take a ride in a hot air balloon and gaze down at the orange roofs lining streets below. Learn about how genocide impacted this community while studying how to prevent it in the future by visiting the Genocide Museum. Stroll through the Uzupis neighborhood and see their unique constitution created by artists on April Fool's Day, 1997, as they fought to express what freedom means.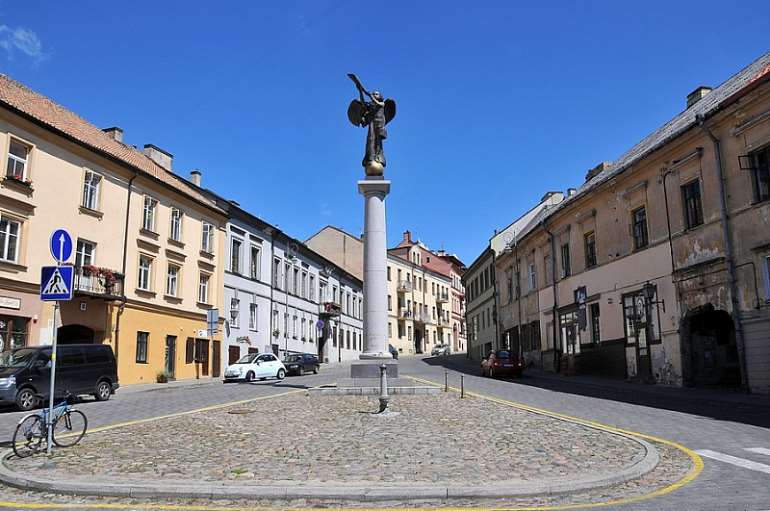 Source
Brussels Belgium
While Brussels is the administrative center of the European Union, this is a city that refuses to take itself too seriously in many ways. If you love architecture, then the Grand Palace and its surrounding buildings will leave you awestruck. Visit the Old English Building to see musical instruments from around the world that you may have never imagined existed. The Costume Museum is a fascinating place to spend a couple of hours learning about lacemaking, which is one of the country's oldest crafts. The Musee Royaux Beaux Arts contains a fascinating collection of art spanning many styles and periods. Of course, no trip to Brussels would be complete without trying a Belgium beer or two.
Ljubljana Slovenia
The people in this city loves to host community events at Prešeren Square, and you are welcome to join the fun. Then, stroll across the middle of the beautiful Triple Bridges that was built in 1842. Take the funicular railway up the hill so that you can tour Ljubljana Castle that was constructed as early as the 11th century. Walk along Jakopič Promenade to see the beautiful gardens planted near the mansions. Many of these gardens were first started about 1850. Then, cool down with a visit to the nearby National Gallery of Slovenia where you can see artwork from many periods, with an emphasis on Slovenia's Impressionist movement. Head to Metelkova Mesto during the day to view the amazing street art created during freedom protests and return at night to dance and listen to live bands.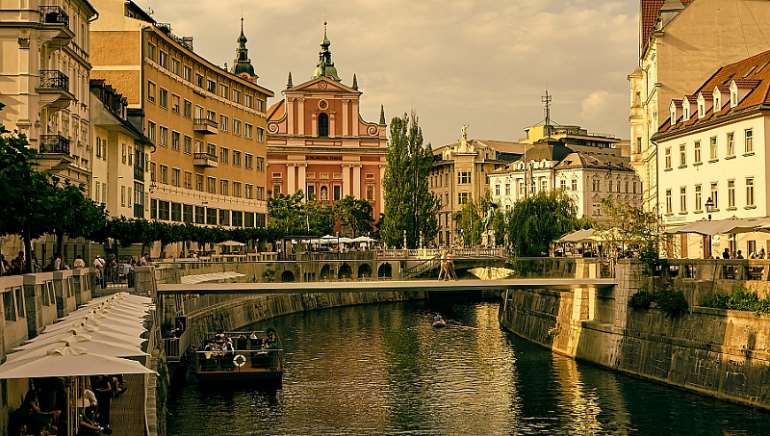 Source
Bucharest Romania
If you have never been to Bucharest, Romania, then you may want to put it on your travel itinerary. Once called the Paris of the East, this city is a fascinating place to explore. You will love the food here, like stuffed cabbage rolls and cornbread porridge. Make a day trip to Lake Snagovwhere reportedly Dracula is buried. Still, even if he is not, the monastery in the middle of the lake is a fascinating place to visit to see the frescos surrounding the tomb. If you love dark art and have a sense of humor, you will want to visit Bucharest's contemporary art galleries. Listen to live music at the OAR Garden before strolling next door to see the garden tucked behind the bookstore. Tiny churches permeate this city, and you will find most filled with amazing artwork and intricate carvings. Rest for a bit while enjoying a local beverage at Bicicleta, where the furnishings are made from old bicycles.
With so many fun things to do in Europe, you need to plan on vacationing there very soon. Pick the city that interests you the most and start planning your vacation today.