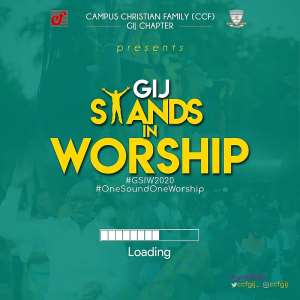 "I will praise thee, O LORD, among the people: and I will sing praises unto thee among the nations," Psalm 108:3 KJV.
The mere fact of seeing life or being alive for God's glory tells us we have responsibilities to carry out. One of such responsibility is to rejoice and praise God always with the right songs in spite of the circumstances.
While some praise God with their voices, instruments etc others feel ashamed and timid about letting people know that they are Christians as they sing to glorify God. Your voice may not be all that good but that shouldn't stop you from rejoicing and praising God.
You are doing more harm than good to yourself not rejoicing and praising God for who He is.
From the theme text, the psalmist was so happy to serve and praise God not only in the midst of people but among nations. In other words, the Psalmist rejoiced and praised God openly wherever he went regardless of his texture and range of voice.
This is the kind of character God wants us to portray in our homes, communities, schools, workplaces, nations, etc. Jesus Christ said to let your light shine before men so that they can see your good works and give glory to the Father (Matthew 5:16).
Sometimes Christians instead of praising God become nervous. This isn't the attitude or character God wants.
Wherever you find yourself continue to rejoice and praise God for He will help you in times of need or trouble.
Declare your praise to God always.
Prayer: Dear Lord, I declare my praise to You always for you are my light and my salvation whom shall I fear in Jesus' name, Amen.
✍Rev. Ebenezer Zor
WhatsApp me:+233246646694 or
Follow me on www.facebook.com/zorebenezer or
[email protected]
[email protected]
#WordDigest2020
#MRCI