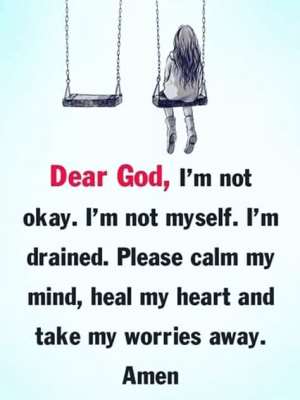 "Do not hide Your face from me in the day of my distress! Incline Your ear to me; In the day when I call, answer me quickly.
[Psalm 102:2] Amplified Bible
That was a prayer of David, someone who was afflicted and poured out his request before the Lord.
There is one interesting lesson herein. David in all his trials turned to Lord for answers. Anytime he needed someone to talk, cry to and pray to was God.
David remained steadfast and connected to God through prayer and faith.
Our difficult moments should not disconnect us from God. On the flip side, it should give us the impetus to persevere, endure and look forward to God's glory.
The Lord will answer you. Keep praying and expect His victory.
"Having faith in Christ Jesus makes one see beyond the ordinary" AD 09/09/2019©Rev. Ebenezer Zor
See you at the top.
Prayer
Dear God, I know in Christ am a winner today and forever, Amen.
✍Rev. Ebenezer Zor
Follow me on www.facebook.com/zorebenezer or
Whatsapp me on +233246646694 for daily devotional message
[email protected]
[email protected]
Skype live: zorebenezer
#WordDigest2019