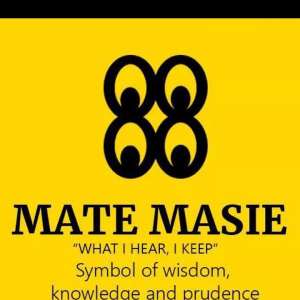 "For the eyes of the LORD run to and fro throughout the whole earth, to shew himself strong in the behalf of [them] whose heart [is] perfect toward him. Herein thou hast done foolishly: therefore from henceforth thou shalt have wars"
[2 Chronicles 16:9] KJV
Are you the man or woman God is looking for?
God is always looking for people not only to send but also empower and bless them.
In doing so, He wants people who are reliable, focus on His word and poised for the salvation of souls to the edification of the entire body of Christ.
Even though God knows our imperfections and shortcomings, He still wants you to be loyal and obedient to Him in order to encounter His blessings.
But all boil down to the choices or the path we take. Your choices determine the outcome there in.
Our paths would determine the outcome. Are you choosing the path of blessings in God or path of war?
Think about!
God bless you for reading and sharing.
Prayer
O Lord Jesus may your power continue to reign above all things in our lives now and evermore, Amen.
✍REZ
Follow me on www.facebook.com/zorebenezer or
Whatsapp me on +233246646694 for daily devotional message or
Skype live: zorebenezer
[email protected]
Instagram @zorebenezer
#WordDigest2019
#inspiringthegeneration