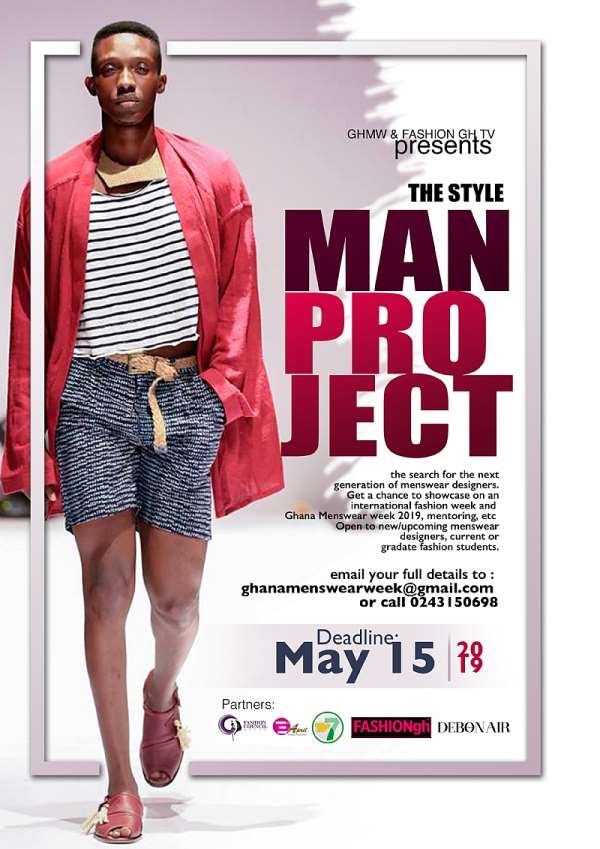 Ghana's only men's fashion event, Ghana Menswear Week (formerly Accra Men's fashion week) has launched its Style Man Project, a fashion competition aimed at discovering the next generation of menswear designers in the country.
The project is expected to unearth, nurture and manage young and creative upcoming designers in the Menswear segment and help project their creativity worldwide.
According to Nana Mensah, Founder of Ghana Menswear Week, an initial pre selection of Ten (10) young menswear designers will be invited out of the number of entries that will be received for a physical interview with the project jury to ascertain their personalities, fashion journeys and general readiness for the task ahead, after which the final five (5) will be shortlisted and given fabrics to bring their creations (3 looks each) to LIFE.
The lucky five (5) will then have their collections showcased on the runway during Ghana menswear week 2019 before the ultimate winner is announced on the final day.
'our event is not just about staging a fashion show but we also as part of our social responsibility created this huge platform to help many talented young designers find their feet in the fashion industry" he concluded.
The ultimate winner as a prize will have the opportunity to showcase at an international fashion week, brand management and promotions, mentoring from fashion industry experts among others.
Interested young designers can email their details to [email protected] or whats app 0243150698 on or before May, 15, 2019 to qualify for this life changing opportunity.
The Style Man Project jury includes Oheneba Yaw Boamah (Creative Director, Abrantie the Gentleman), Adi Plahar (Vice President, Fashion Council Ghana), Shirley Selase Anku (President, Models Union of Ghana), Faith Senam (Fashion PR Expert) and Nana Mensah (Founder, Ghana Menswear Week)
"The style man project' is in partnership with Fashion Council Ghana, Fashion Gh TV, EApril PR, TV7, www.DebonairAfrik.com, www.faithsenam.com, www.trendsnblendsgh.com, www.montoz.com,