3 Kinds of Supplication Employed In Today's Church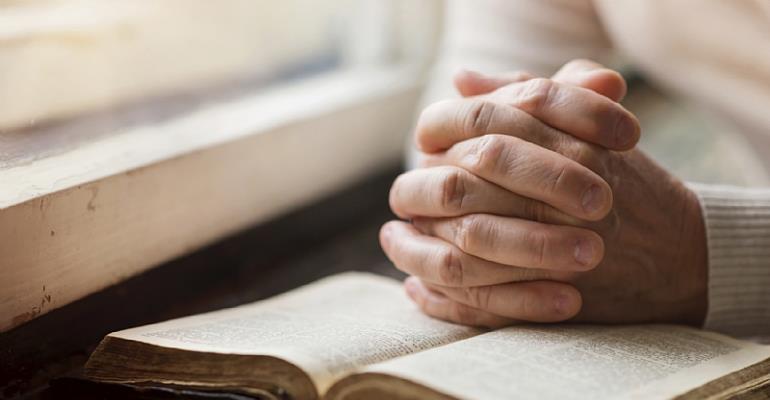 Prayer is one key foundational aspect that cannot be ignored or shunned when it comes to the growth and spiritual prosperity of any church. In Ghana, people pray, be it Christians, Muslims or Traditionalists. In terms of the Christendom, the ministry of Prayer or intercession is an essential one. Christians give themselves diligently to fervently pray all kinds of prayers to God. Today, we are going to carefully look at the various kinds of prayer
13. He said to them, "The scriptures declare, My temple will be called a house of prayer," but you have turned it into a den of thieves"
14. The blind and lame came to him in the Temple, and he healed them- Matthew 21:12-13 (NLT)
Here, Jesus emphasis what his temple represents, not only a place of prayer and supplication but a place for the broken and the sick. So first things first, we have laid emphasis of where and why Christians do pray in the Church.
Let's go briefly now into the 3 kinds of prayers there is:
CHURCH PRAYER/MASS PRAYER
This is however very common in states and nations worldwide. The idea is simple and straightforward. It is the social gathering of the congregation where everyone meets together under one unified roof to raise one voice in agreement in prayer to God. Corporate prayer, however, is led by the pastor or church leader and agreed by the members. Hence, why there is the establishment of many churches around the world, today. Irrespective fo their varied briefs and doctrines, church or corporate prayer cuts across all of them. Here, is what the Bible says about this kind of prayer:
24. When they heard the report, all believers lifted their voices together in prayer to God: Oh sovereign Lord, Creator of the Heaven, the sea and oceans in them-
31. After this prayer, the meeting place shook, and they were all filled with the Holy Spirit. And they preach the word of God in boldness- Acts 4: 24, 31
PRAYER OF AGREEMENT/COLLECTIVE PRAYER
In addition to the fact that we should realize how to pray in private, however, we ought to likewise realize how to get in agreement prayer with a fellow brother or sister. For wedded couples, this would be your spouse. For other people, it may be a little gathering, a close Christian friend or even a roommate. Be that as it may, if we need to see answers to our petitions, we have to employ the power of agreement in prayer. That's why it important to take note. God has a habit of hearing prayers when collectively done. This implies that He has great respect for agreement of collective prayer done with Christian brethren. Let's see what the scripture says with regards to this:
19."I also tell you this: If two of you agree here on earth concerning anything you ask, My Father in Heaven will do it for you
20. For where two or three gather together as my followers, I am there among you- Matthew 18:19
PRIVATE PRAYER/INDIVIDUAL PRAYER
This a prayer an individual personally says to God in a quiet enclosed place. Here, they do not need any guidance from anyone; all they need is a close place to communicate with God about their personal problems or issues. Each committed follower of Jesus Christ develops a way of life of enthusiastic petition. They cherish the Lord their God with everything that is in them, soul, strength, and mind. They take up their cross and pursue Jesus every day. Also, consistently they locate their mystery place and commune with the Lord. Maybe, you should watch War Room to better understand what am talking about. They receive the grace of impartation from the Lord through the Bible. They get their everyday mandates and directions from God. This is evident in the good Book;
But when you pray, go away by yourself, shut the door behind you and pray to your father in private, Then your Father who sees everything will reward you- Matthew 6.6 (NLT)
IN my final submission, Christians are to engage in these three major forms of prayers to grow spiritually and soundly. Jesus Christ laid the foundation for all this and died to ensure we develop a spiritual connection with His Father.
Image source: csbc.com