The Tower Of Babel 2 (Building On Ungodly Foundation Will Cease)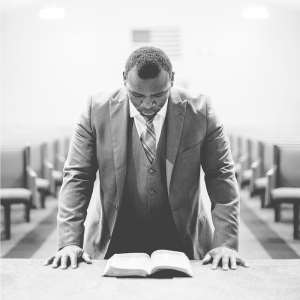 Day 8
Memory Verse: Genesis 11:8 NIV
"So the LORD scattered them from there over all the earth, and they stopped building the city."
Yesterday we clearly saw the intention and motivation of why the tower of Babel was under construction. It was, however, clear that ungodly ambition and self-gratification was central in pursuing that project.
Today we are seeing the end of that project in the text above. Anything built on the wrong foundation will be stopped or scattered in the near future. Many today are building their lives, not on the right foundation. Jesus is the truth and the only firm foundation. Any live built on Christ can stand the test of time.
Sometimes, as believers, we are tempted to think others who are using dubious means are making it in life whiles we who are following the ways of God are rather suffering. David had a similar misconception until he finally understood the end of the wicked. God will stop every wickedness gaining ground around you in Jesus mighty name. Every wrong foundation mounting up in your destiny, let God scatter it in Jesus name. Every wrong family foundation be scattered today as you pray and trust the Lord in Jesus name.
Remain blessed.
Image source: fdeanhackett.com