Building an Effective Relationship 2 (Knowing When To Talk)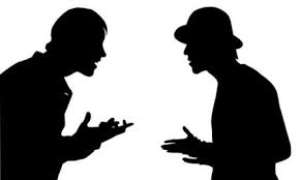 Day 3
Memory Verse: James 1:19-20 NIV
"My dear brothers and sisters, take note of this: everyone should be quick to listen, slow to speak and slow to become angry because human anger does not produce the righteousness that God desires."
Silence is said to be one of the most powerful tools in handling all relationships at every level. A fool is considered wise when he or she decides to be quiet over issues.
Most times, amid a discussion, people are quick to express themselves. We are hoodwinked to think that the one who speaks more words is the wisest. Thank God for His word. Brother James through the inspiration of the Holy Spirit is encouraging us not to be in a scurry or in a haste to be heard during a discussion. He said we ought to be slow to speak. We should be extremely sensitive to what the other party is talking about. When you understand the individual has turned out to be extremely emotional, sometimes silence is the best solution.
Throughout everyday life, the manner in which every person comprehends or reacts to issues is quite different. Understand that what you can easily handle is a lifetime project for someone else. Do well not use your measuring rod in assessing how others should have handle issues... Sometimes we use statements like "he or she should have known better Here and there we use articulations like "the individual in question ought to have known better". My question is what if the person in question has no such knowledge?
Learning when to speak and when to be silent is the pivot of every fruitful relationship. Remain blessed.
Image Source: alashaery.wordpress.com