10 Church Dresses From The Glitz Africa Fashion Week We Love!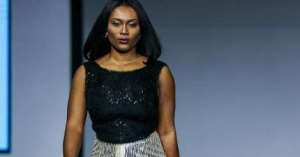 The 2018 Glitz Africa Fashion Week saw amazing synergies. Popular designers and budding talents meet at the Kempinski Gold Coast Hotel in Accra over the weekend.
There is a popular assumption that fashion shows are filled with unwearable designs. Fashion designers go extremely overboard with their designs just the impress the audience in the auditorium.
However, this year's Glitz Africa Fashion Week was quite different. Designers considered the fashion needs of the masses as they plan to expand their businesses.
They showcased beautifully made everyday life-fashion that you can wear to formal and casual events.
Check out some photos below:
1.

2.

3.

4.

5.

6.

7.

8.

9.

10.