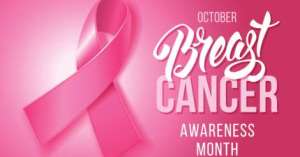 October is breast cancer awareness month and we are giving this helpful tips on how to prevent breast cancer by changing some lifestyle choices.
Don't smoke

Smoking lowers the quality of life and increases the risk of heart disease, stroke, and at least 15 cancers - including breast cancer. It also causes smelly breath, bad teeth, and wrinkles.

Breastfeed


Breastfeeding for a year or more helps lower the risk of breast cancer.

Healthy diet

Add more fruits and vegetables to your diet to lower the risk of breast cancer. It is also advisable to reduce alcohol intake to a drink a day or less to promote your health.

Keep weight in check

Ignore other comments and critics about your physical appearance and maintain a healthy weight after having a talk with a medical officer.

Being overweight can increase the risk of many different cancers, including breast cancer, especially after menopause.

Be physically active


Daily exercise helps you to stay fit and promotes your general health. A 30-minute walk can lower the risk of breast cancer. Regular exercise is also one of the best ways to help keep weight in check.