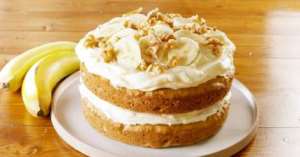 Banana is a popular fruit across the globe due to its incredible health and skin benefits.
It is loaded with essential vitamins and minerals such as potassium, calcium, manganese, magnesium, iron, folate, niacin, riboflavin, and B6. These all contribute to the proper functioning of the body and keeping you healthy.
There are a number of exciting ways in which you can add bananas into your diet such as:
Banana ice cream


Homemade ice cream. For this version, chop your ripe bananas then freeze on a tray. Once frozen, whizz in a food processor with milk.

Banana smoothie

Smoothies are easy to make and it provides the body with all the necessary nutrients for healthy growth. Packed with potassium, add banana smoothie garnished with nuts to your breakfast and start the day on a healthy note.

Banana pancakes

Weekends are for family moments and healthy pancakes. Try new recipe by adding a banana to your sumptuous pancakes and watch your family members lick their fingers requesting for me. Team with crispy bacon and syrup.

Banana & blueberry muffins


Invite your friends over for a tea party and serve them with banana muffins and they will steal your recipe. Banana muffins is a healthy breakfast option or a filling evening snack.

Banana cake

Banana cake is the perfect dessert for all occasion because it contains only 90 calories.