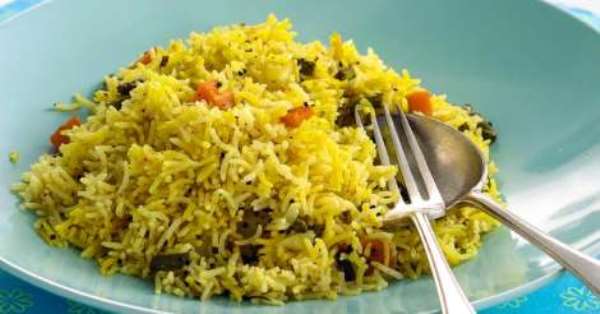 Ingredients
1 cup basmati rice
1 medium onion, finely chopped
large knob butter, plus extra to serve
4 cardamom pods
8 cloves
1 cinnamon stick
pinch saffron
2 bay leaves
water
salt
How to make buttermilk scones
How to prepare egg balls
How to prepare spaghetti pie Method

Saute onion in the butter until soft under medium heat.
Add the spices, saffron and bay leaves and cook for a couple more minutes.
Add the rice and stir until the grains are coated in the butter before adding water and salt.
Turn the heat down low and leave to cook for 7- 10 minutes. Check if the rice has absorbed all the water and serve with hot pepper sauce.