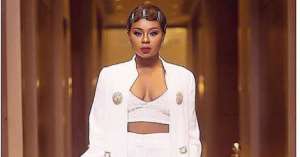 If you are a fan of crop tops then you would also love bralettes. They are soft bras designed with lace for edgy and sexy vibes.
It is a wardrobe staple for special occasions but you can also wear it for formal events depending on how you style it to show some skin.
You can wear them under your sheer, fancy or see-through tops, under backless tops or dresses, broad front or back neck outfits or simply under your regular outfits the day you want to feel good.
Check out how some famous celebrities rock the bralette trend.
1. Under a jacket

Kourtney Kardashian in an all-white apparel.

2. With a high waist skirt

Kelly Rowland

3. Under a sheer top

Actress Zendaya


4. With trousers




Styling tips

5. Under side open tanks

Beyonce rocking bralette