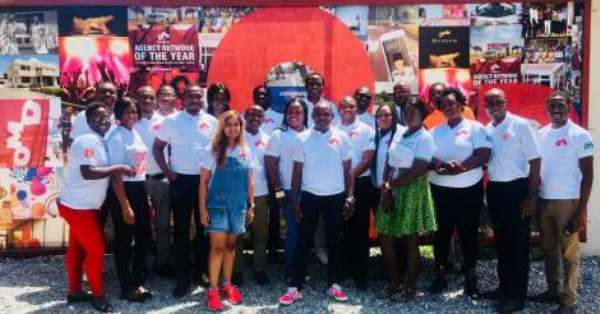 The largest media agency network focused on developing and providing world-class media, strategy, planning and buying services in West and Central Africa, mediaReach-OMD, has organized a 'Health Day' for its employees in Accra.
In partnership with the GT Bank and healthcare insurance provider, Nationwide Mutual Health, the event was under the theme: 'Healthy Living Starts with Me'.
The employees were screened for hypertension and diabetes, among others. They also had a health quiz and talk from a physiotherapist, who educated them on the right sitting postures, sleeping postures as well as basic back exercises. Employees also pledged to take charge of their health.
Speaking during the Health Day, Managing Director of mediaReach-OMD Ghana, Stephen Onaivi, said:
'This event is part of our talent wellbeing initiatives to enhance healthy living in our organisation.
'We believe that prevention is better than cure, as we strive daily to enhance value to our clients. Our business is also very conscious of the health of our employees and the fact that being healthy starts with the individual.'
He took the opportunity to encourage all staff in the organization to take daily conscious effort to improve on their daily health lifestyle and ensure routine medical check-up on a regular basis. He also used the opportunity to express appreciation to the sponsors of the initiative- GTbank, one of mediaReachOMD's bankers and Nationwide Mutual Health, the company's health insurance provider.