4 Signs Your Boyfriend Falls In Love Wth You Everyday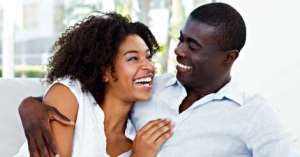 He actually pays attention
Some men don't have a conversation with their women nor listen to their complains and issues. If a man gives you his undivided attention whenever he is with you then he truly loves you. He seeks your advice on matters because he adores your intellectual beauty.
He makes excuses to text you
Some men don't reply text messages or pick calls during working hours. If you man tries to check up on you and sends you funny messages to make to put on your face in his absence, then he is a keeper.
He talks a lot about the future
It takes a lot of courage and trust to open up someone about your future goals. If he constantly asks for your opinion about his future plans that he wants to spend his life with you.
He wants to see you at the weekend
Most guys spend their weekend with their mates playing games and discussing work and obviously the newest girl in town over drinks and kebab.
However, if he's changed his weekend schedules recently to make sure that you're his number one priority, it's another massive sign that he's falling in love with more and more each day.