Here's A Simple Method On How To Make Swiss Roll At Home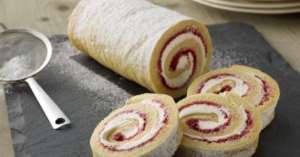 A Swiss roll also referred to as jelly roll, or cream roll is a type of sponge cake roll filled with whipped cream, jam, or icing.
Ingredients
3 large eggs
Castor Sugar
vanilla essence
cake flour
baking powder
salt
Jam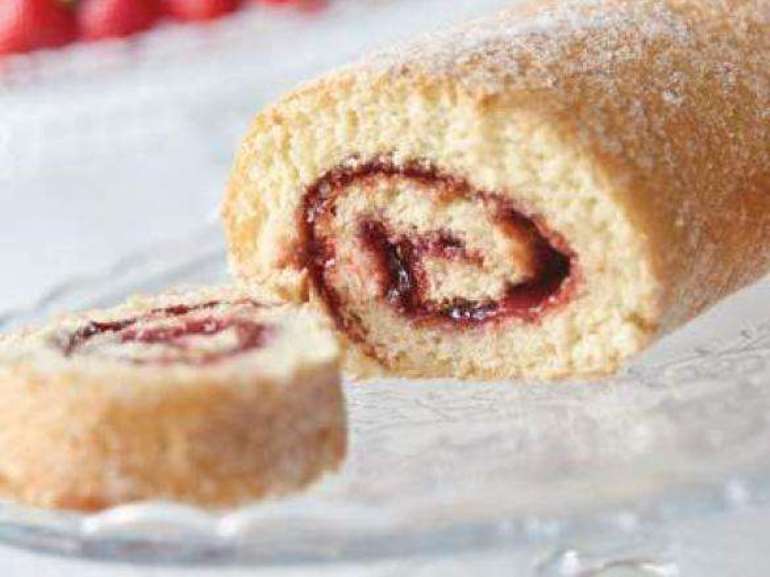 METHOD
Whisk the egg yolks, gradually add sugar, beating until thick and add the vanilla essence.
Put the flour and baking powder together and fold into the beaten egg yolks.
Beat egg whites with the salt until stiff but not dry.
Fold the beaten egg whites gently into the batter with a metal spoon.
Line a Swiss roll tin with greaseproof paper. Grease well and pour the batter into the tin.
Bake in a preheated oven at 180ºC for 15 to 20 minutes.
Turn out immediately onto a damp cloth sprinkled with HULETTS Castor Sugar.
Peel off paper, spread with warm jam and roll.
Leave Swiss roll to cool in the tea towel.