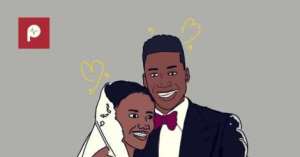 Marriage ceremonies in Ghana are very beautiful and glamorous. It is during these occasions that we witness our traditions and culture as a people.
The man has the responsibility of providing some items as demanded by the woman's family. The man provides everything for his wife-to-be including panties and bras and also secures a well-furnished apartment for them to start their married life.
However, the woman can also bring these things to the marital home to make life adventurous and fun.
Kitchen utensils and appliances
As the saying goes, 'the way to a man's house is through his stomach'. There are certain kitchen appliances like blenders, slow cooker, toaster, slicer among other makes life easier in the kitchen whether you are pro or an amateur learning how to cook.
Spices
Spices and herbs play an important part in the final taste of every meal. Although, the food preparations, quality of ingredients used, cooking methods and tools used can affect the taste, spices, and herbs add flavor and make garnishing easy.
Home decor
In most marriages, home management is left for the women because they have the aesthetic eyes to add value to any empty space. They know the good color combination to lighten up every open space.
Bedding
The bedroom is an important room in every marital home. The ambiance must always be romantic to spark up things to strengthen the relationship.