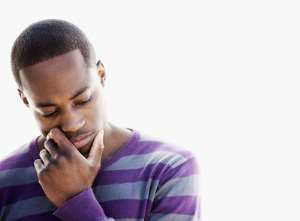 Photo culled from Urbanbushbabes.com
Marriage is a contractual agreement that requires pre-requisite thought before its initiation. This is because a miscalculated aspect prior to marriage may bring chaos to the union which may hurt either or both members. The following signs are valid indicators that one is not ready for marriage.
Secrets in the relationship
If a partner keeps secrets especially those that may affect the outcome of a relationship such as health conditions and personal matters, this is a clear indicator that the partner is not free or comfortable in the relationship. If partners in a relationship cannot share freely, then they should know that the last thing they should do is gets married.
A relationship characterized by numerous vigorous arguments is by itself signing the red flag to avoid marriage. This is because it illustrates that the couple does not share similar interests or at least views which are crucial determiners for marriage.
Having a divorce option in mind
If either of the partners has a perception that if the marriage does not work, they will opt for divorce, then the partner should know that he/she is not ready for marriage. This is because readiness in marriage opts out any possibility of divorce and partners work against all the odds to avoid it.
Getting married to please someone
A partner that intends to get into marriage to either impress the spouse or family is undoubtedly making an irrational decision. Marriage should be out of one's will because it is a personal experience. Marrying to please others may turn out to be disappointing and eventually lead to a broken marriage.
Constant thoughts with a preference for previous relationships
Whenever someone finds himself/herself fantasizing about past relationships and exes, then they should immediately know that marriage is not an option they should consider. This is because the thoughts indicate that one is not as comfortable as they were in the previous experience.
Conclusion
The marriage decision should be carefully evaluated bearing in mind the indicators as guidelines. Therefore, prospective partners should individually weigh their behavior and check for any offsets and if there are no setbacks, then happy marriage life!