Recipe; Easy To Make Healthy Milkshake For A Refreshing Start!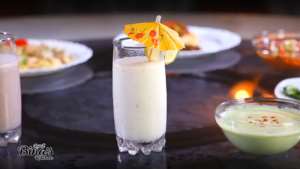 Ingredients to make Soursop Milkshake:
1 Soursop, Meat Without Seeds
1 Cup Milk (vary quantity to control thickness)
2 Scoops Vanilla Ice Cream
Method to make Soursop Milkshake :
In a blender, add soursop, milk and vanilla ice cream. Vary quantity of milk for desired thickness.
Blend well adding water if mixture is too thick.
Serve chilled.