Before You Walk Down The Aisle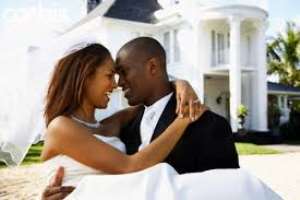 In life's every endeavour, preparation is the key; your success depends on your level of preparation, be it an examination or a competition. When it comes to cooking and you get all your ingredients right, your method on point, you are assured of great food.
The secret behind failures in many marriages these days is a lack of adequate preparation. It's either people are impatient, lazy, lack vision or just don't know what they are getting into.
You need to know you were not born with your to be spouse, neither are they your sibling. He or she is a total stranger, so it important you take the time and pains to know them before you say I do.
Dating offers you the right opportunity to ask all the important questions. If you are going to look for Mr. or Miss. Right, you first need to be Right.
For a start you both need to know God, deal with your past baggage, learn how to resolve conflict together and also have the support of your friends and family.
The next question is, do you bring out the best in each other or the worst? Are you truly passionate about each other? Do you believe in each other? Can you pursue God together? Does your partner have a godly character? Can you work together on a day-to-day basis?
How does your partner spend money? Are they careful with money? Do they care less about debts? Do they work for their money and are they motivated to share?
The hardest test in life is having the patience to wait for the right moment. For those who can't wait please and please again, you can't drag anyone from Left to the Right.
The same person who is candy in your eyes now, can be poison to your heart tomorrow. When you meet people, study their ingredients before feeding them to your soul. If you are a good person, don't force anyone to see that. If he or she can't recognize that on their own, it is their loss.
Always remember snakes don't change. They just shed their skin. You need to align yourself with people who fit your destiny, not your history.
Falling in love is easy but marriage is a lifetime decision, you don't get another chance, so do it right. Then when you walk down that aisle, you're confident that this is truly the man or woman that God has for you.
In conclusion, "Everyone talks about how loyal and faithful he is, but just try to find someone who really is!" - Proverbs 20:6 (GNT).