Woman! Your Badge Of Honour Is Not About You Stressing And Looking Miserable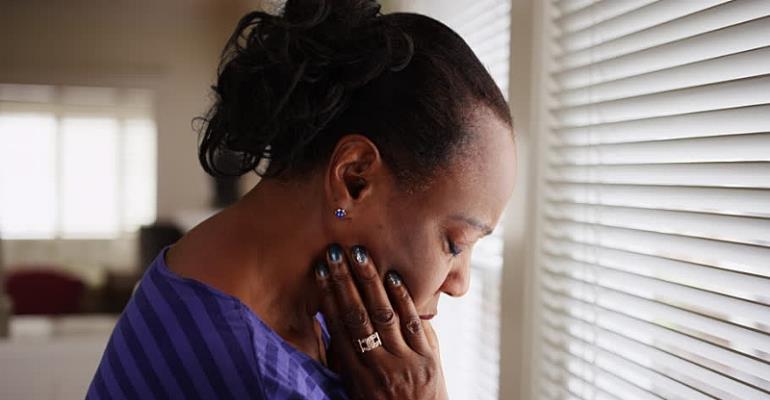 You cook, clean, wash, scrub and do all else in the home because you've been told that if you don't do all, he will walk away. You do all yet he walks.
Because a person who wants to stay will stay, and the one who wants to leave will leave. So while you remain constantly unhappy and sad, while you stress and and stop caring about yourself, while they tell you to be a woman means to always work and work and work unend, know and admit that you are BUT human.
Let them know you can't do it all alone. If you need help, ask for it. Work at asking for the help. If you need someone to come in every weekend or two to wash and scrub and help you cook, do it.
Your badge of honor should not be about you constantly stressing and looking miserable. He will walk faster.
Pause and take care of you and SCREAM FOR HELP when you need it. You can't suffer in the name of love and be miserable while at it.
You can't give any love, respect, comfort nor joy in your home if you don't have them. He won't do housework? But you diee3 you can do it all eh?
Strive to live in your homes as two responsible adults and take care of your home and each other.
You're but a human being.