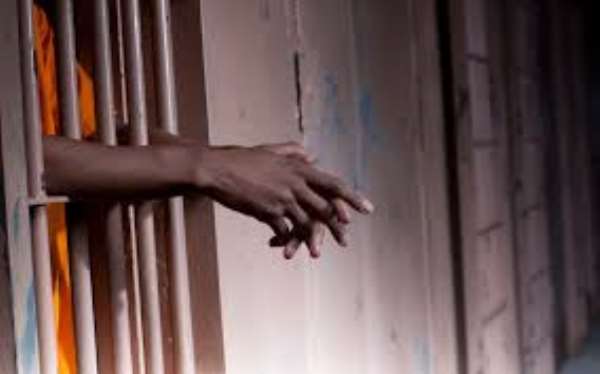 Photo credit - Thinkstock
I am in handcuffs. Everyone is against me. My sleeping place is here in this stinking dungeon. They call me a prisoner. I have won slaps and insults and blows. But I am innocent.
I do not know how this happened. All that I know is that I had no money to defend myself in the court, when the guilty richman aspersed me. So the judge took the bribe, and then threw me down here. But I am innocent.
I work tirelessly daily like a slave in this scorching sun. But who will believe my side of the story? I eat once a day; drink twice a day; and wash down once a fortnight. My body is filled with the worst odour; and my growth is stunted. But I am innocent.
Three days ago I was working restlessly in a dirty gutter on the street. I heard from behind, "Daddy, why are you down there? What wrong have you done?" I turned. It was my 6-year old son, on his way to school. Tears trickled down my cheeks. I wanted to tell him something, but my taskmaster pushed me down the drain; and I saw my son no more. But I am innocent.
I am innocent. I know I am innocent. My conscience tells me I am innocent. I did nothing wrong. But I am here because I had no money for self defense in the court. And the guilty richman, with money and power and charisma, won. So the judge had no option than to throw me in here. His integrity was bought with money. He ignored freedom and justice for lucre. But I am innocent.
I have left behind a job. I have left behind a wife. I have left behind a son. I have left behind a family. I am down here in this dark stinking dungeon. If ever I will get out one day, I do not know. If I will die here, only God knows. But, I know, I am innocent.
God, I commit my family to Your care. You are the Father of the fatherless. Provide for them their daily bread, and keep them from harm. Be their strength. Be their hope. Be their Father. Amen...