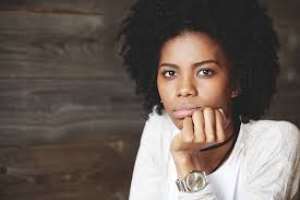 Photo credit- iStock
Every fruit comes from a seed. However, the seed that gives birth to the tree and subsequently to the fruit is never seen by the world except the one who planted it. It is never acknowledged or appreciated when the fruit of the tree is being enjoyed or adored. Yet, it is the most important aspect of every tree or fruit because it gives birth or life to what is seen and adored.
The seed goes through so much discomfort and hurt before it finally sprouts from the soil. For a period, it is rejected, abandoned and forgotten about. The seed stays through a lot of uncomfortable conditions which is not taken into account when the fruit is being enjoyed.
If you are going through some challenges or set backs or dark moments in life know that you are the seed. It is just a phase. Whatever you are going through is because it's a process to bring out from you that tasty and beautiful fruit.
The heat, darkness and rejection is because you are a seed. When life's difficulties arise don't despair and give up. As you stay there, you are growing roots deeper to stabilize you. The roots are growing in the darkness, no one sees it but you are building your foundation. Very soon, you will begin to blossom and is will all make sense. Just stay a while. Just stay put. Just endure, your fruitfulness will vindicate you. Just keep on. You will sprout out of the soil soon, the darkness will give way to light and abandonment will welcome praises and acceptance soon.
Those who rejected you didn't know they were helping you be planted. They will be drawn to your fruit to benefit from you. The difficult situation or hopelessness you feel now, will soon be over. Hold on to Jesus, your time to emerge is just around corner!
God bless you.