Women- Why It Isn't Advisable To Cut Your Husband Off From His Family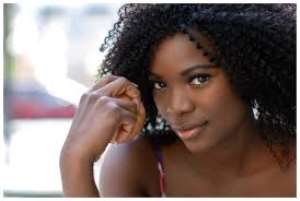 Before we marry our husbands, they are first a son, brother, uncle, grandson or in-law to other people. It doesn't matter the relationship he has with his family, whether strained or good, he's still part of their family. He was born into that family, and no matter how bad they have been to him, he was with them first before he married you.
Now that you have come, be a peacemaker and not a cutting off tool. Let his family be your family to an extent that is reasonable and within your means. If his parents are alive, show them respect and sow seeds of love in their lives. Honour them, and bless them whenever you get the opportunity. Even if he has issues with them, stay out of the issues and concentrate on your relationship with your husband but don't offer your home as a launch pad to fight every family member he has.
How would you feel if your son or daughter would grow up and refuse to even see your face because they met and married someone. Whatever is due them, don't take it away from them. Let your Christianity be seen in how you relate to your in-laws. Love them and respect them. Pray for them and thank God for how far they've brought your husband. Even if they are bad to you, do good to them it's a seed you are sowing for your future and your peace.
You need to be very wise as a wife. You are the heart of your husband and they are his blood. He can't live without any of these two things. You need to as a wife, find a common ground so your husband wouldn't have to choose between the two of you. Foster peace and love. There's a blessing he will receive from honoring his parents. The Bible says for us to live long we must honor our parents. If you don't encourage him to do this, you are helping him reduce his days on earth. Whatever blessing he needs from his parents, you must encourage him to receive. Don't feel they don't have any material gains to offer you, don't live like a person without understanding. Live with spiritual understanding. When you see he's neglecting his parents, prompt him. Make it your responsibility to ensure your in-laws are fine.
It's for your good and for your husband's good.
If you have troublesome in laws, pray about it. There is nothing that is beyond prayer. Don't just fret and talk about it. Pray about it and whilst at it, don't pray that the Lord will silence them or even kill them, pray that the Lord will grant you wisdom on how to relate to them. There is a reason why your husband was not just delivered to you from heaven, but was born into a family. There's a purpose for it. You can't overturn it. Be wise and be peaceful so you will have a happy husband.
Dear wife, make your husband's family your family