Rwanda Riders Use Fixed GPS Phones For Easy Navigation And Billing. When Will Ghana Get There?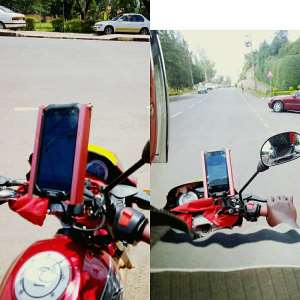 Apart from helmets being compulsory for motor riders and passengers in Rwanda, there is an increasing trend of the use of technology in most aspects of transportation.
For instance, it is becoming common to see bikes fixed with GPS enabled phones that assist motor bikers to find their way easily and also bills the cost of your journey when you arrive at your destination.
The most impressive part of this is that there's an NFC enabled card behind your phone which is linked to your mobile money account.
At the end of your journey all you do is tap on the biker's phone with your card(stuck behind your phone) and voila payment is done! The country is super close to achieving its cashless society ambition by 2020!
This one no change wahala or cheating as3m. Pay as you go!