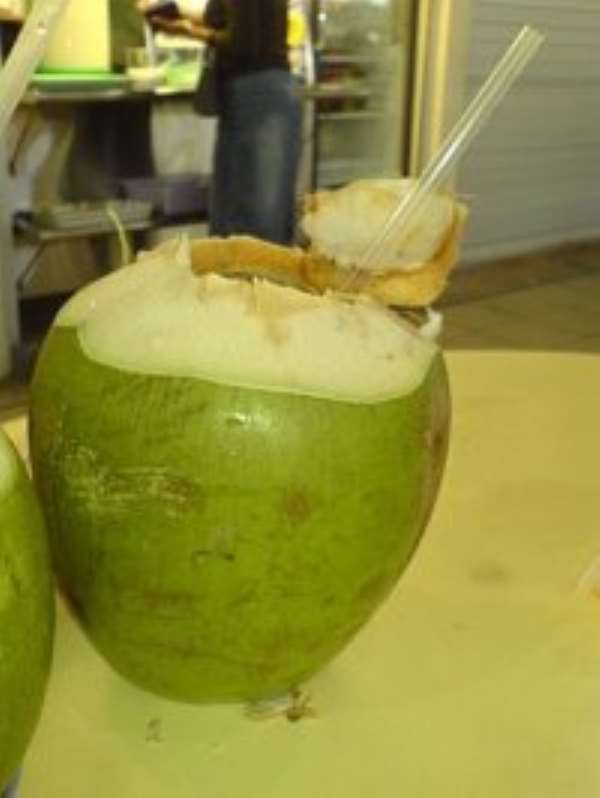 The coconut has been a dietary staple in most parts of the world for over 4000 years, but many of us mainlanders don't give it much thought until we hit the tropics. All of a sudden, it seems exotic, tropical and refreshing. Luckily, a few manufacturers have geared up the marketing lately for the fabulous coconut in the form of water.
This astringent gold contains probably 95% water, but the nutritional benefits one can find in the beverage are a powerhouse. A perfect bracer before and after a workout, it is quite hydrating. The clear, slightly acidic liquid is made from young green coconuts harvested around seven months. It holds in proteins, sugars and salt and has more potassium than a banana.
The benefits of coconut water are plentiful:
    * The beverage can prevent cramping, so it is perfect for exercise using the feet such as Pilates.
    * It is great for hair, skin and nails due to the oils found in coconut.
    * It has less fat than milk and no cholesterol.
    * It is low in carbs and low in calories.
    * Coconut water cleanses the kidney and the digestive tract.
Interesting Facts:
Coconut water is the only natural substance that can be injected into the human blood stream. If medical sources are limited in certain parts of the world, according to the Department of Emergency Medicine at Loma Linda, California, then coconut water can be used. Also, this hydrating cocktail contains lauric acid which is also found in a mother's milk. Lauric acid is needed in the body because it converts into a fatty acid compound called monolaurin which will fight viruses and diseases. Monolaurin is an antibacterial and antiviral monoglyceride that kills those disease causing organisms.